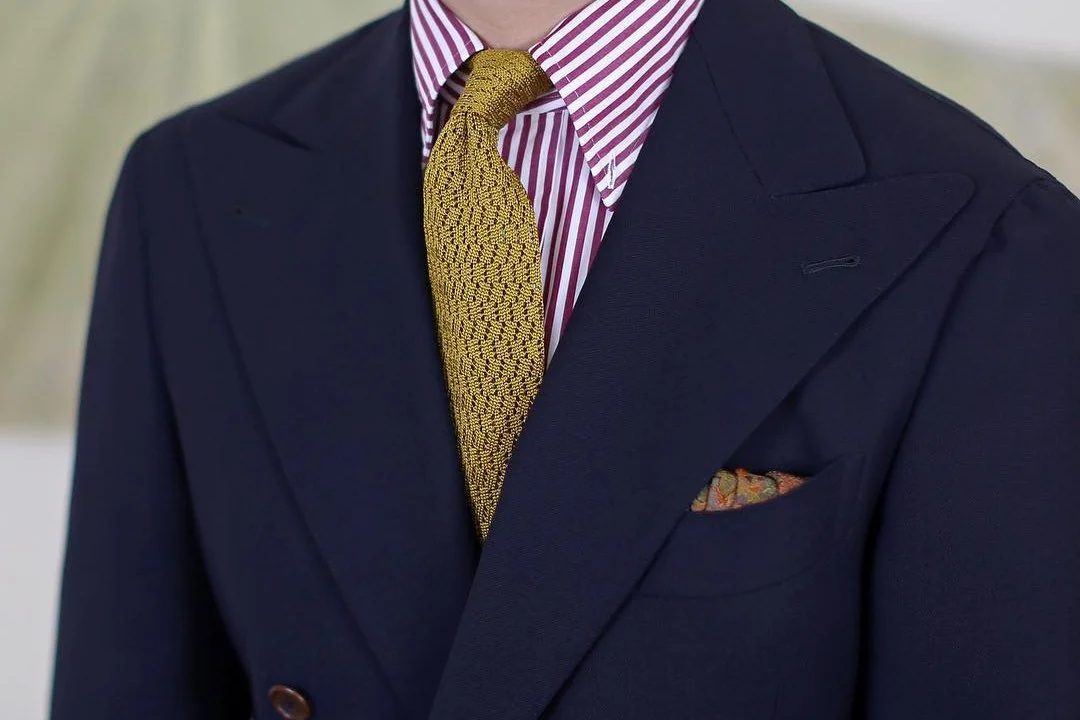 Your outfit is almost complete – you've got the suit, shirt, and tie on, but there's one final accessory missing – the pocket square. We understand that you may be feeling uncertain about which one to choose, which is why we're here to help with our expert tips and tricks and some time-tested pocket square rules to ensure you feel confident and stylish.
How to match tie and pocket square colors
Choosing the color of your pocket square can be simplified by utilizing the color coordination method discussed in our article on how to match a tie, a shirt, and a suit. However, for a more straightforward approach that won't overcomplicate the outfit-matching process, we recommend following our tips below.
Tie and pocket square are in similar colors
The whole idea behind this approach is to choose both accessories with a similar primary color. In most cases, your tie and pocket square will have some pattern consisting of more than one color, so put those accessories side by side and see if they have a similar dominant color. If the answer is yes, then you're good to go.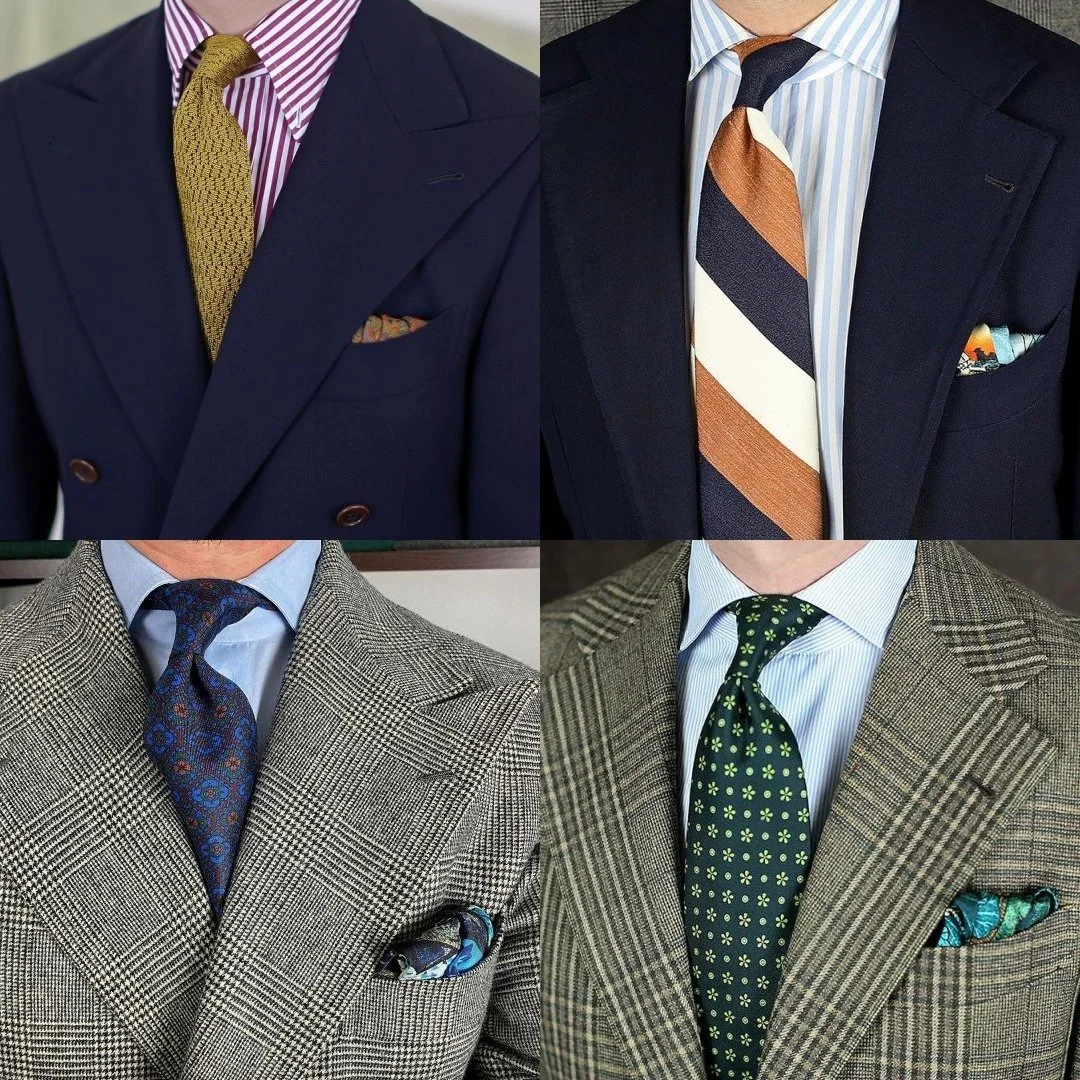 The pocket square has a color from a tie
Another way to match these two accessories is to look for a color in a tie that would also be present in the pocket square. For example, a navy tie with burgundy dots paired together with a pocket square that also has burgundy color. This way you are going to have a color connection between both accessories and your combination will look elegant and stylish.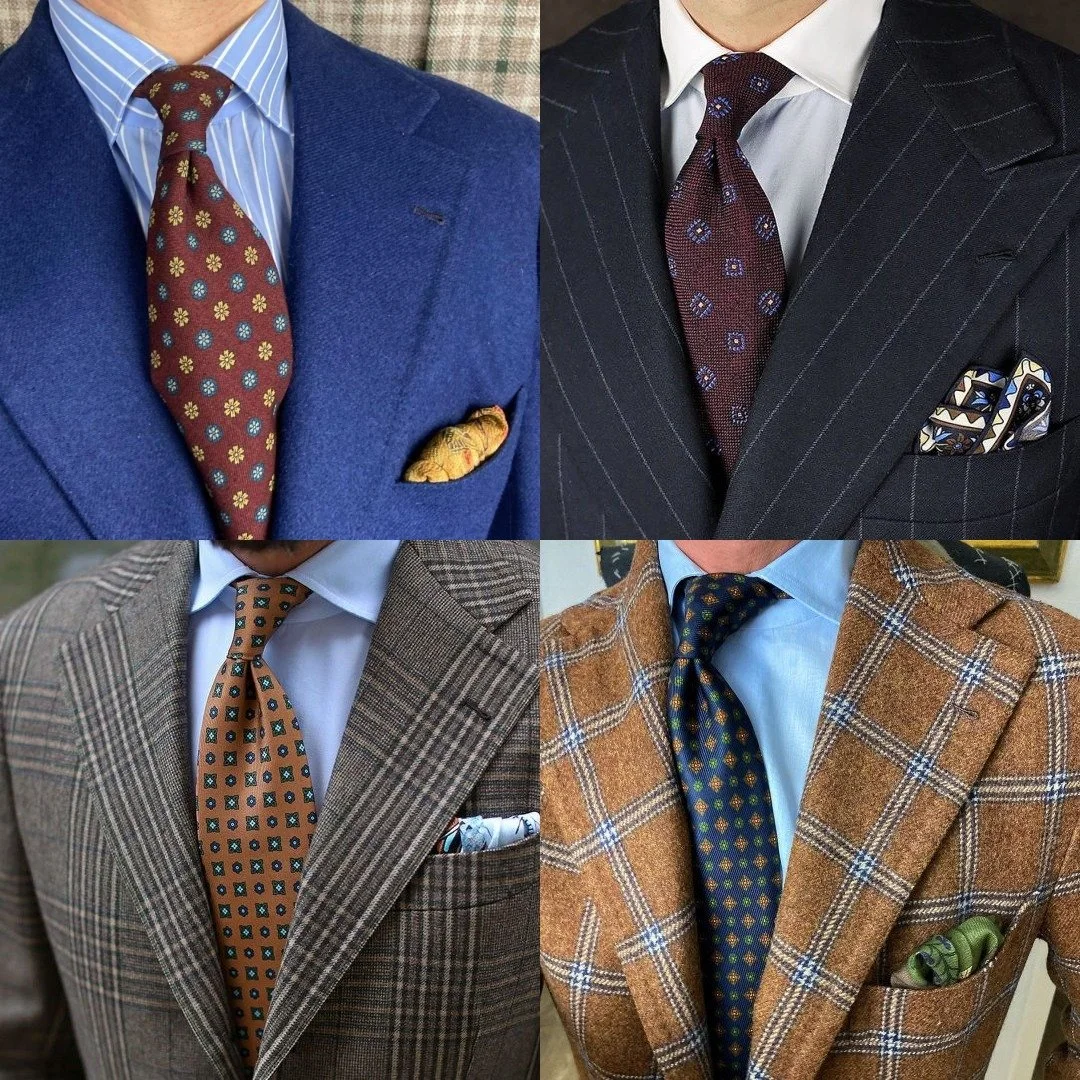 Tie and pocket square have contrasting colors
Now, if you want to go bold and bright then we also have a third option for you. This one works particularly well when your suit is in plain color or has just a barely visible pattern. In those cases, you can use two opposite or almost opposite – tertiary – colors for your tie and pocket square and have two bright accents in your outfit. Just be careful not to use too many colors in your ensemble to avoid looking like a Christmas tree.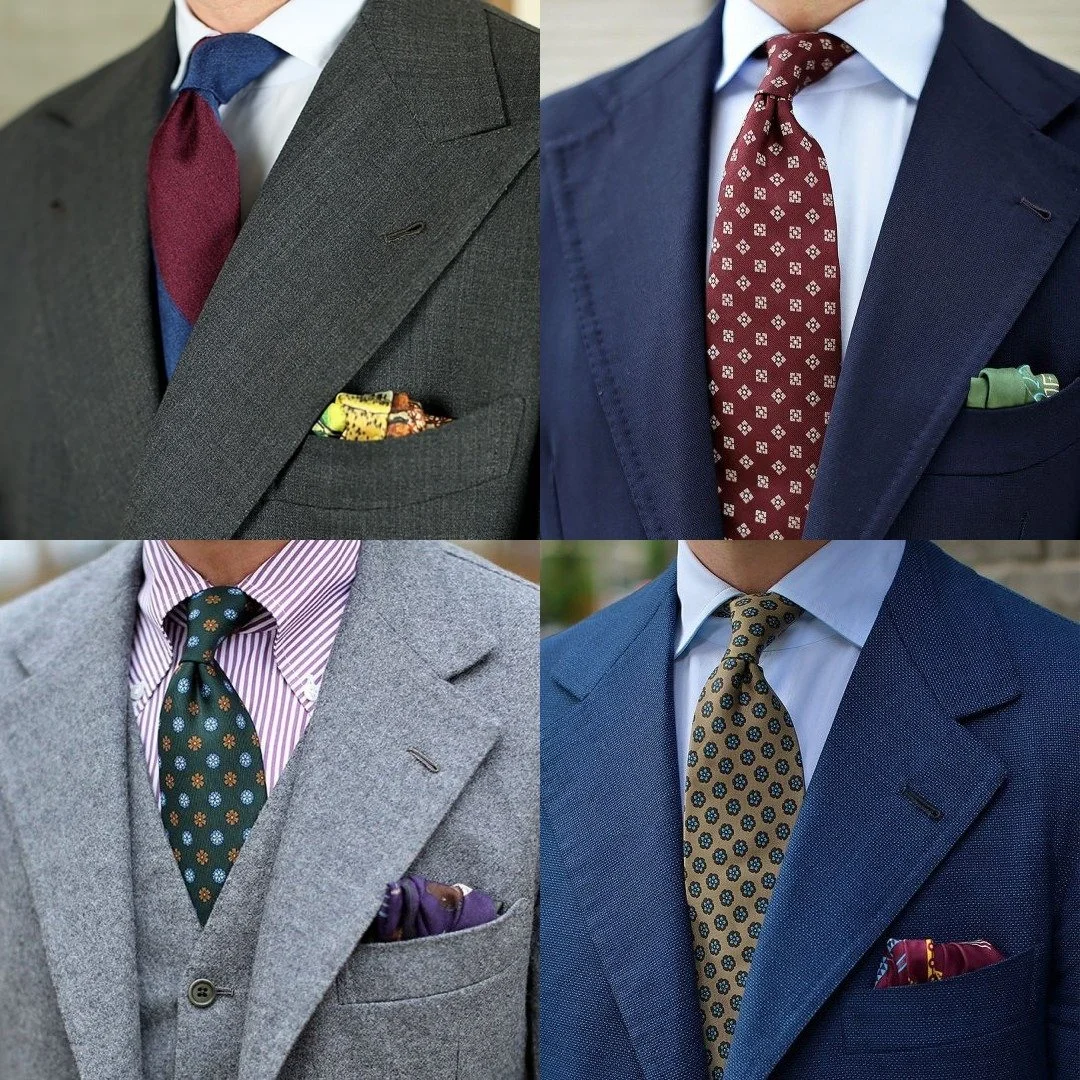 How to match tie and pocket square patterns
Here's the most important thing you should never do: never wear a tie and a pocket square that is the same. Yes, we know that you can find them neatly packed inside the same set, but this gives you the wrong idea of wearing them together. So, avoid that and you're good to go.
And that's the only thing that you need to know about tie and pocket square patterns. There are no strict rules for matching their patterns as long as they are not the same. The pocket square is going to be barely visible when you put it into your chest pocket so it does not matter how big or small its pattern is, it will not clash with a tie.
How to match tie and pocket square fabrics
Regarding fabrics, there aren't strict rules either, but your outfit will look best when all of the items are made from a similar fabric. For example, silk accessories will look great with a worsted wool suit, because they have a similar glossiness and look formal and elegant. On the other hand, we suggest pairing a flannel wool or tweed suit with wool ties and pocket squares.
Of course, this is not a strict rule and you can deviate from that as long as you see that your ensemble looks put together and none of the items stand out negatively. One of the best examples of that would be pairing silk ties with white linen or cotton pocket squares. But we would probably avoid wearing silk accessories with casual linen suits unless the tie is made from Shantung silk, which resembles linen as it doesn't have glossiness.
And that's it, these are our recommendations on how to match ties and pocket squares. We hope that these pocket square rules made it easier for you to understand how things work, but, of course, if you still have questions, don't hesitate to email us or drop us a message.