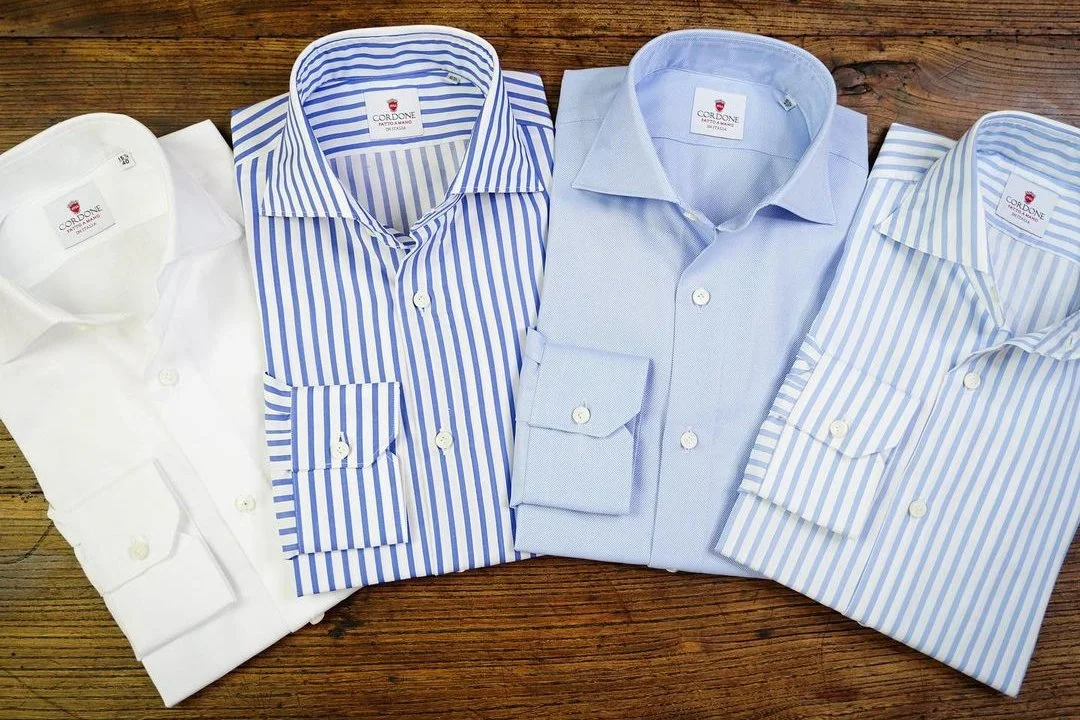 When it comes to dressing up, choosing the right shirt can make all the difference. While a classic white dress shirt is a staple in most wardrobes, there are other options to consider too. From versatile light blue shirts to patterned and denim options, we've compiled a list of five dress shirts to help you stand out on any occasion.
1. White dress shirt
A white dress shirt is undoubtedly the most sought-after dress shirt of all five, and for good reason – it pairs well with virtually any outfit, whether it's a formal black tuxedo, chinos with a blazer, or casual jeans. However, it is prone to staining quickly, especially around the neck and cuffs, so we recommend keeping a few extra white dress shirts in your wardrobe so you won't run out of them.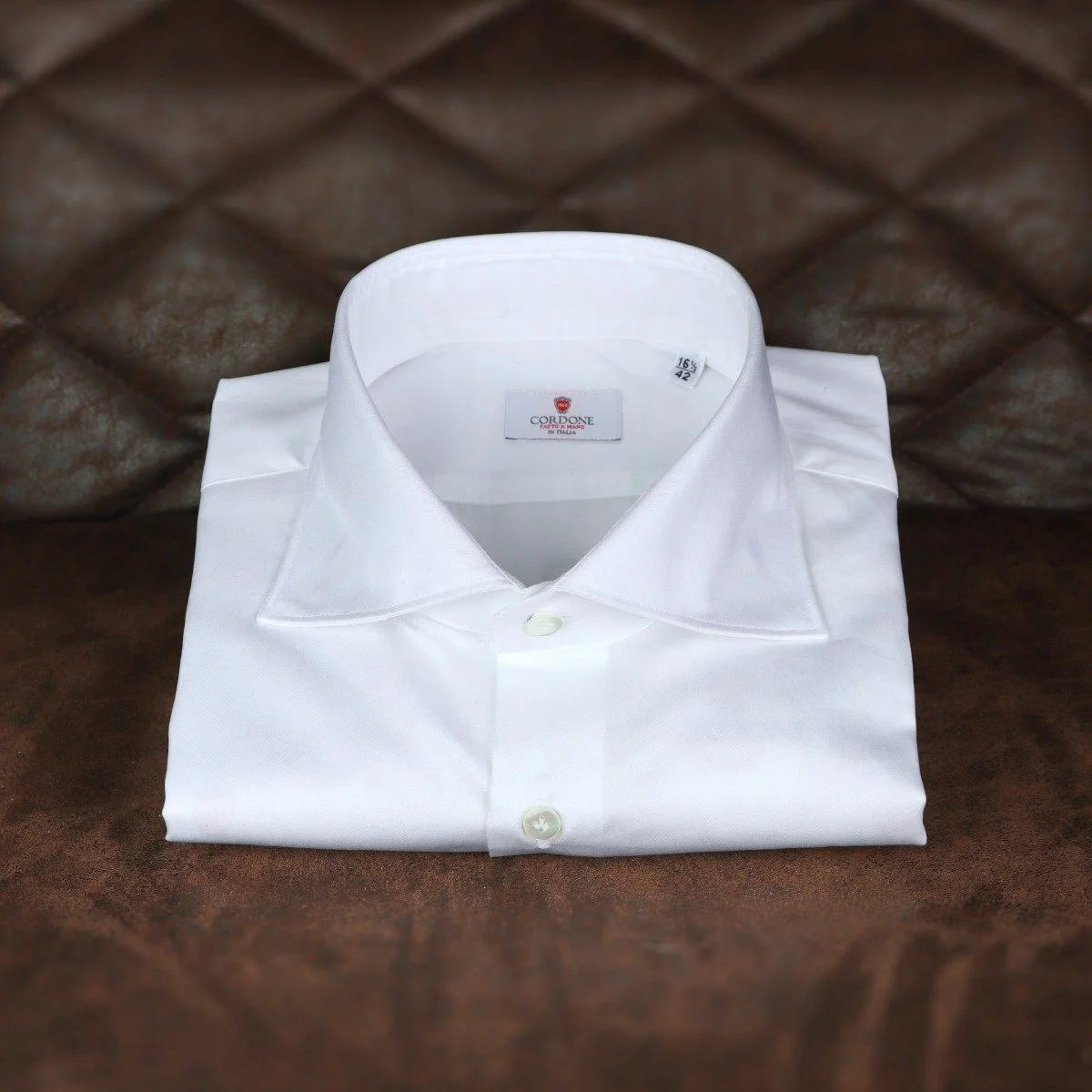 2. Light blue dress shirt
A light blue dress shirt is another versatile dress shirt that can also be worn for formal and casual occasions. It pairs well with navy and grey suits and can also be dressed down with chinos and blazers for a more casual look. To maximize their versatility, we recommend purchasing these shirts in slightly varying light blue shades. This way, you'll avoid feeling like you're wearing the same shirt repeatedly.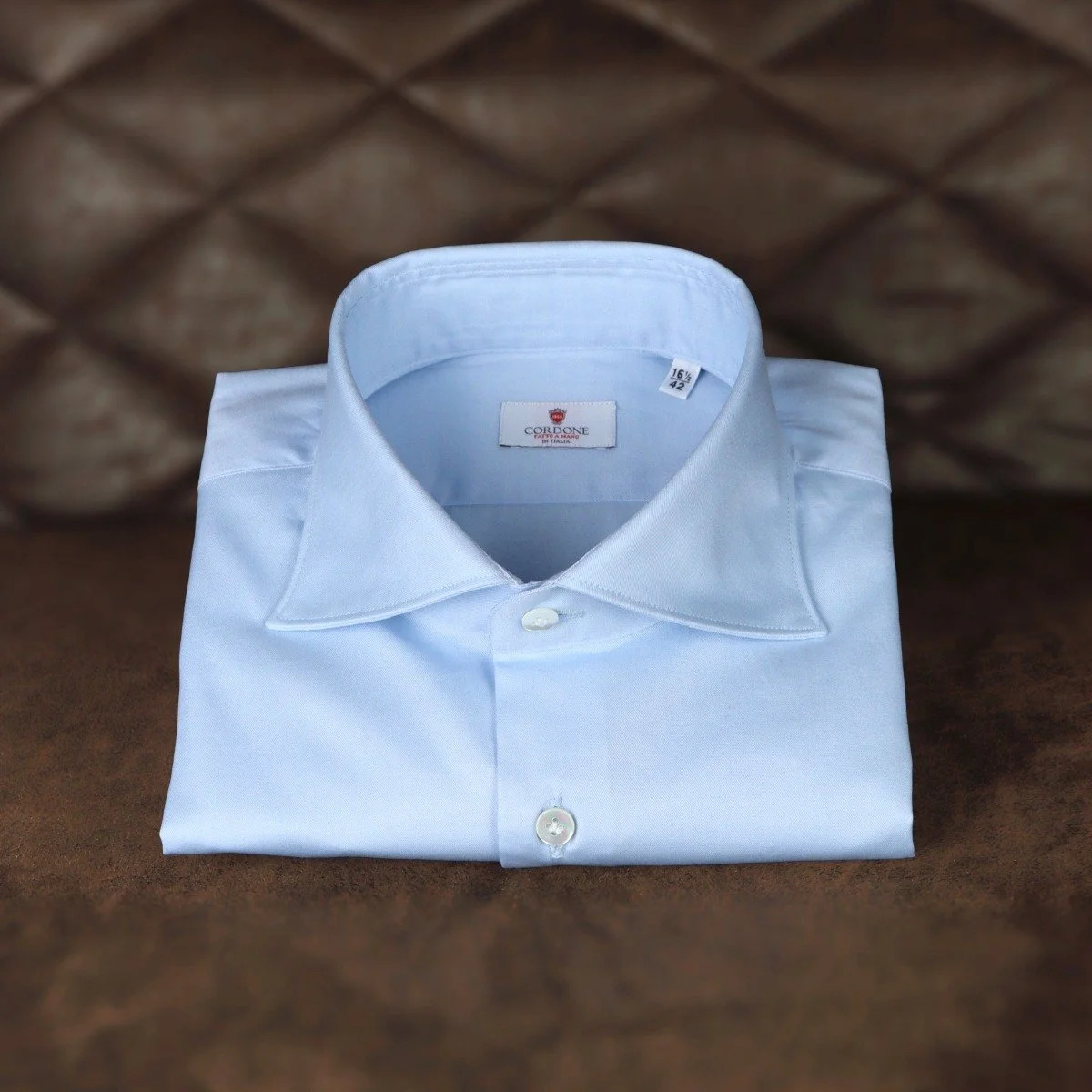 3. Blue striped dress shirt
The striped shirt is different from the previous two shirts as it features a pattern. There are various colors and widths of stripes, and the wider the stripe, the less formal the shirt is. For example, a light blue shirt with thin stripes is great for business outfits, whereas the one with thick dark blue bold stripes will be much better suited for a night out or a summer BBQ party.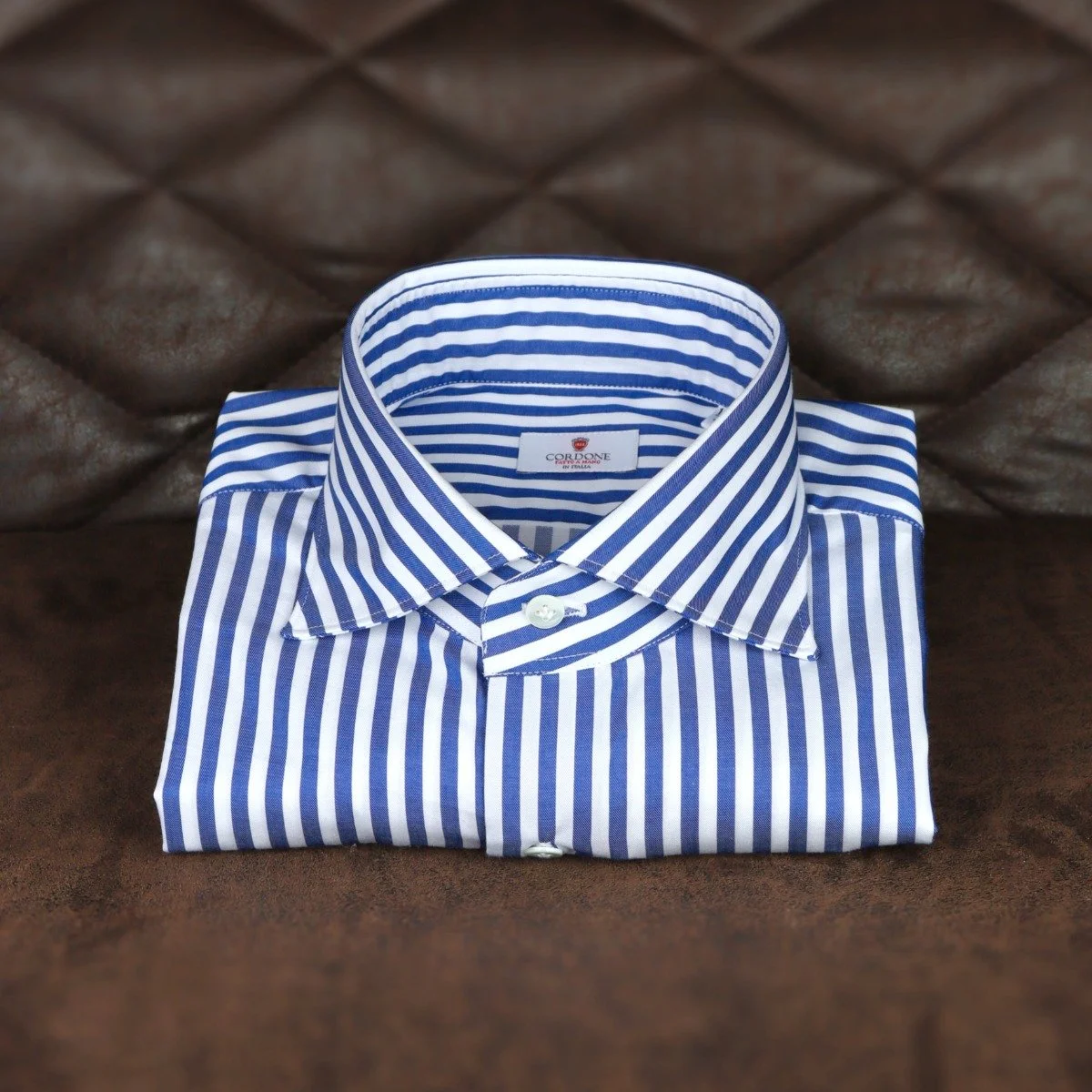 4. Blue checked dress shirt
Blue checked shirt offers a more laid-back yet still stylish and sharp appearance that looks great with plain and patterned suits and blazers. As with stripes, the larger and darker the checks are the more casual the shirt, and vice versa. So, if you want a more formal look, opt for a smaller pattern in light blue, and go for a darker and larger pattern if you want something more casual.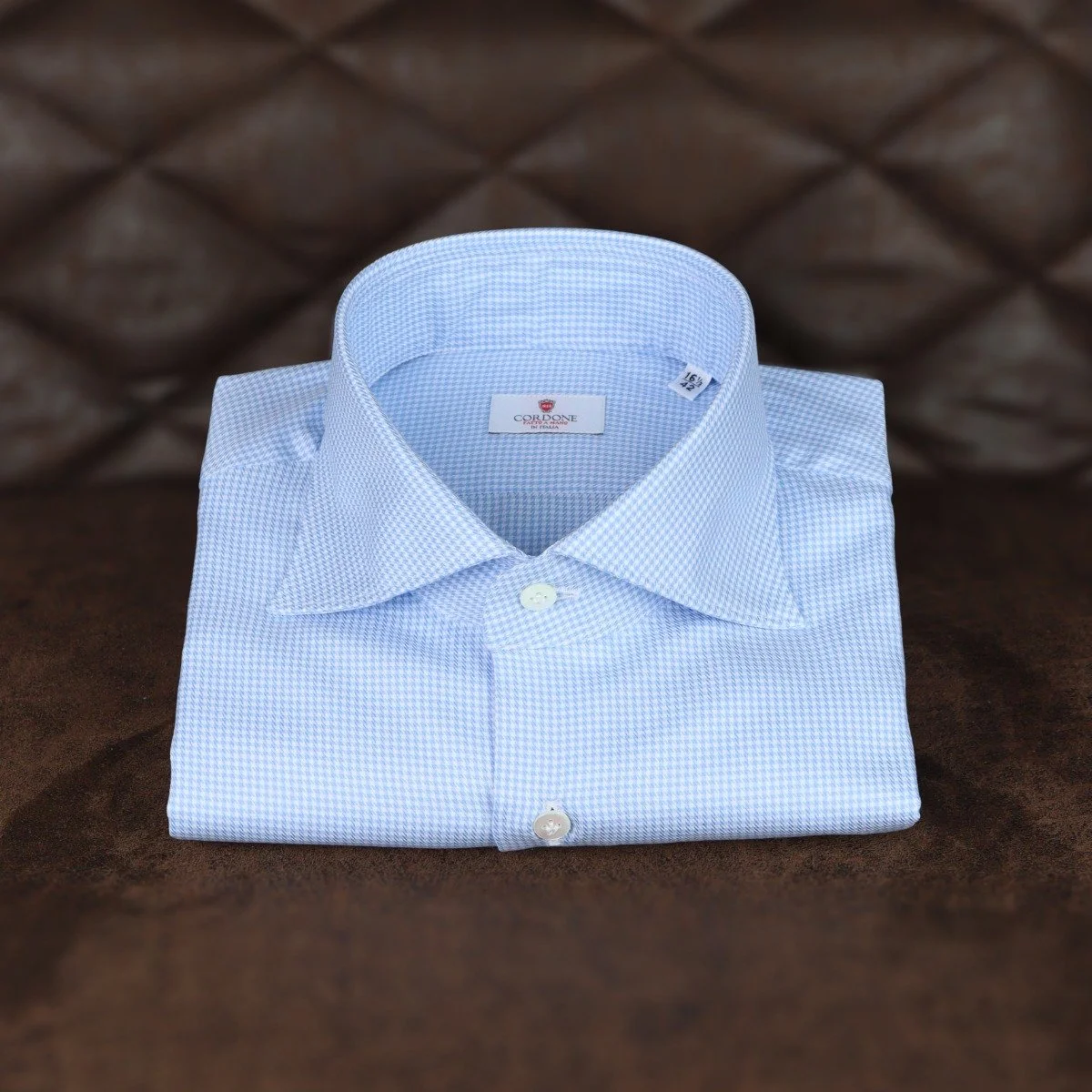 5. Blue lightweight denim shirt
A denim shirt is, technically, not a dress shirt, but it still makes our list, because of how unique and different compared to other dress shirts it is. It's also very versatile as you can wear it with an unstructured suit, a blazer, and even on its own. Not to mention that it pairs nicely with almost all blue, grey, and brown shades. In other words – a no-brainer for your closet.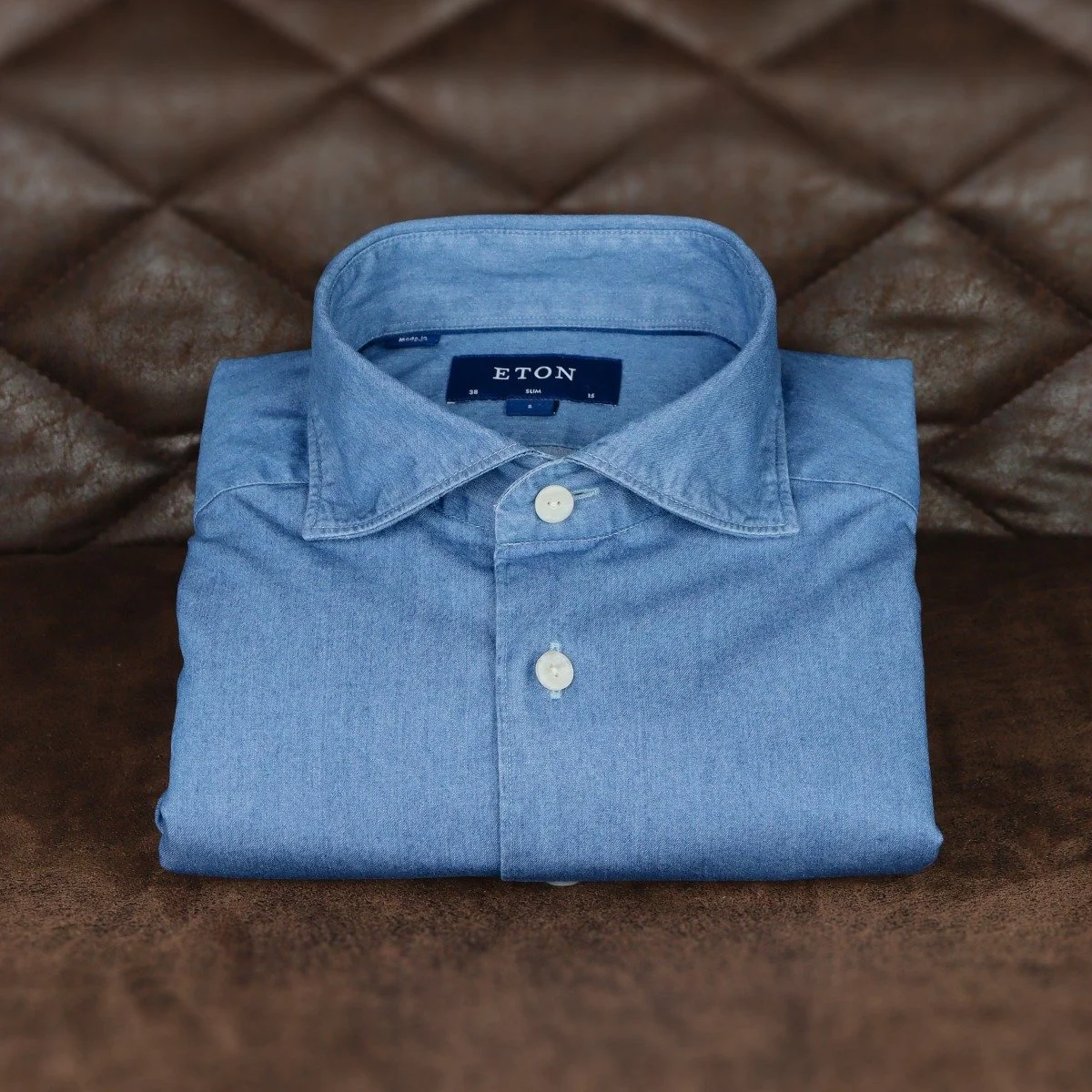 Having a well-rounded collection of dress shirts in your wardrobe can take the guesswork out of dressing up for any occasion. By keeping these five types of dress shirts in your closet, you'll be ready to dress to impress no matter what the occasion calls for.