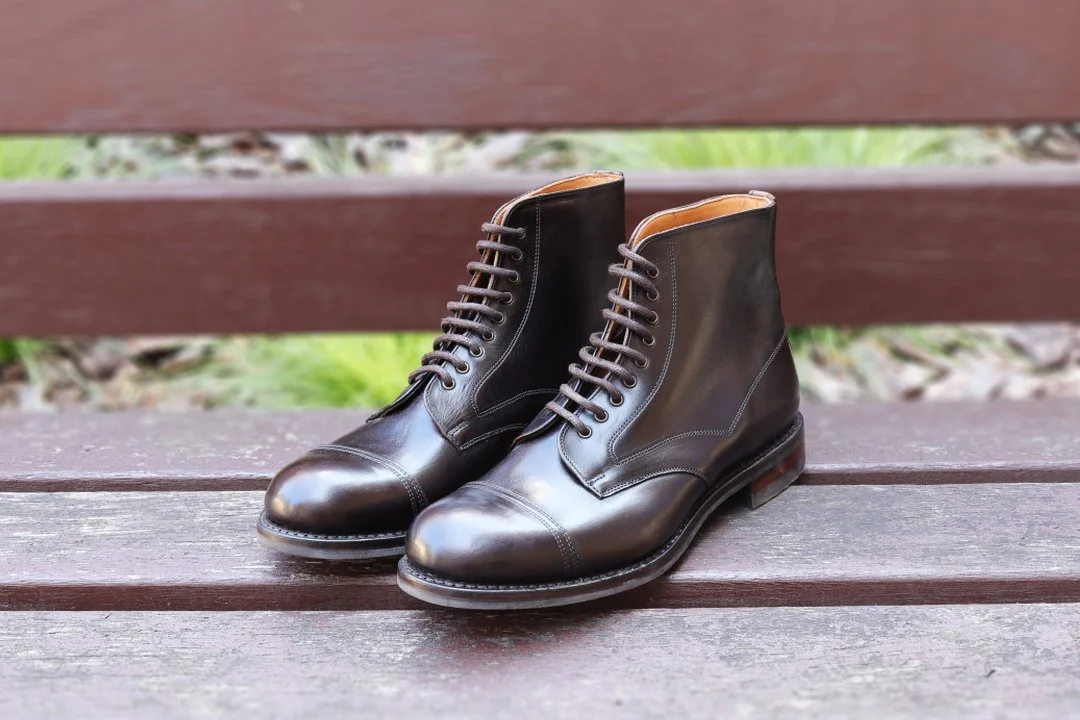 As the autumn winds sweep in, it's time to revamp your footwear collection for the colder seasons. Boots not only keep your feet warm and protected, but they also play a vital role in defining your style. Whether you're aiming for a tailored look with a suit or a relaxed vibe with jeans, the right pair of boots can make all the difference. In this guide, we present five versatile men's autumn-winter boots that blend style with functionality. From elegant lace-ups to rugged outdoor companions, we'll explore the perfect options to complete your seasonal ensemble.
1. Elegant lace-up boots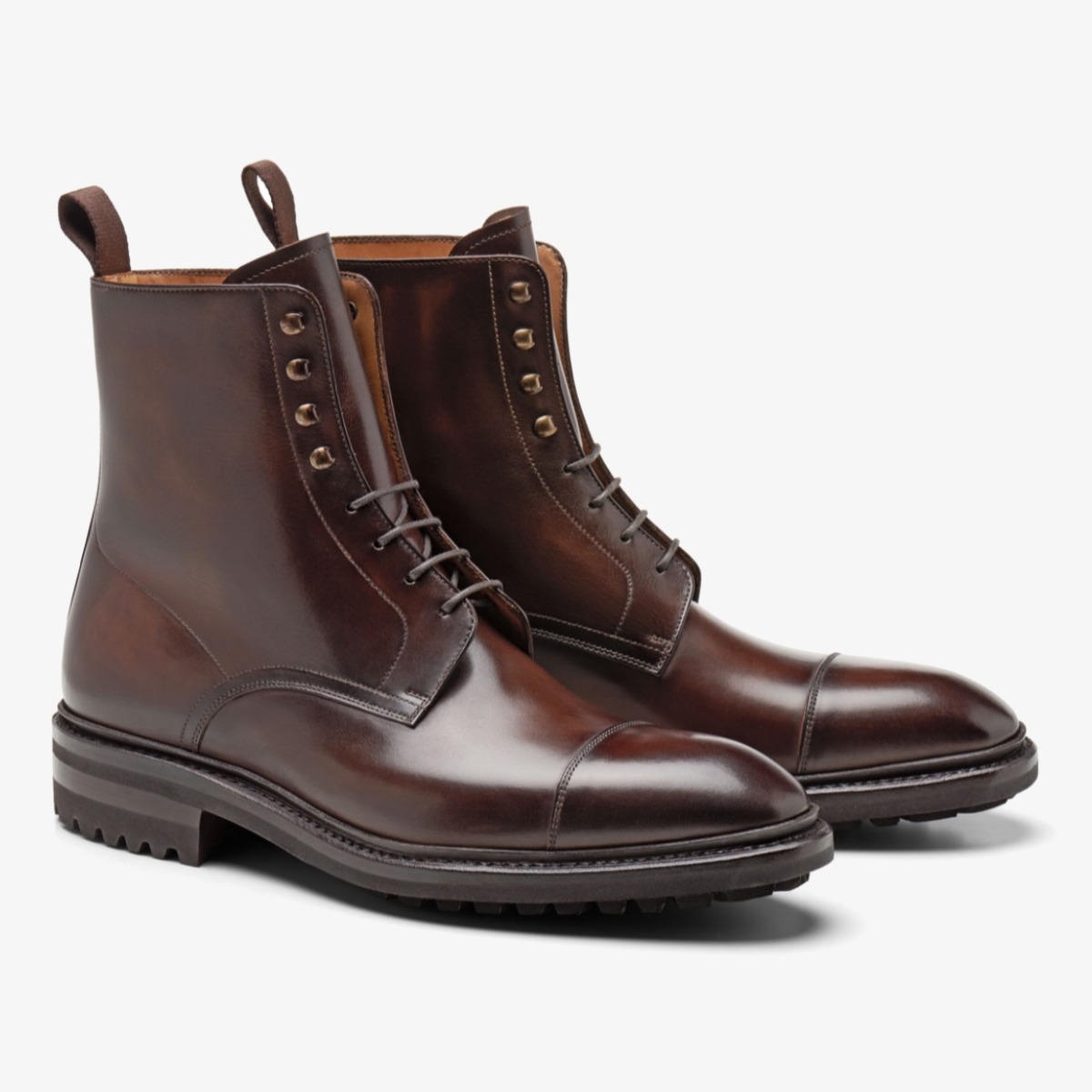 Selecting the right footwear is crucial to complete a polished look when it comes to pairing boots with a suit. Opt for elegant toe cap boots that complement your suit's design, achieving a cohesive and well-put-together ensemble. Their refined design merges seamlessly with the formal aesthetic of a suit, enhancing your overall appearance.
For a versatile choice that can match various suit colors, consider a pair of brown toe cap lace-up boots. This go-to option pairs exceptionally well with blue or grey suits, adding a touch of style and sophistication to your outfit. The earthy tones of brown boots create a harmonious contrast, enhancing the visual appeal of your ensemble and showcasing your attention to detail.
2. Black Chelsea boots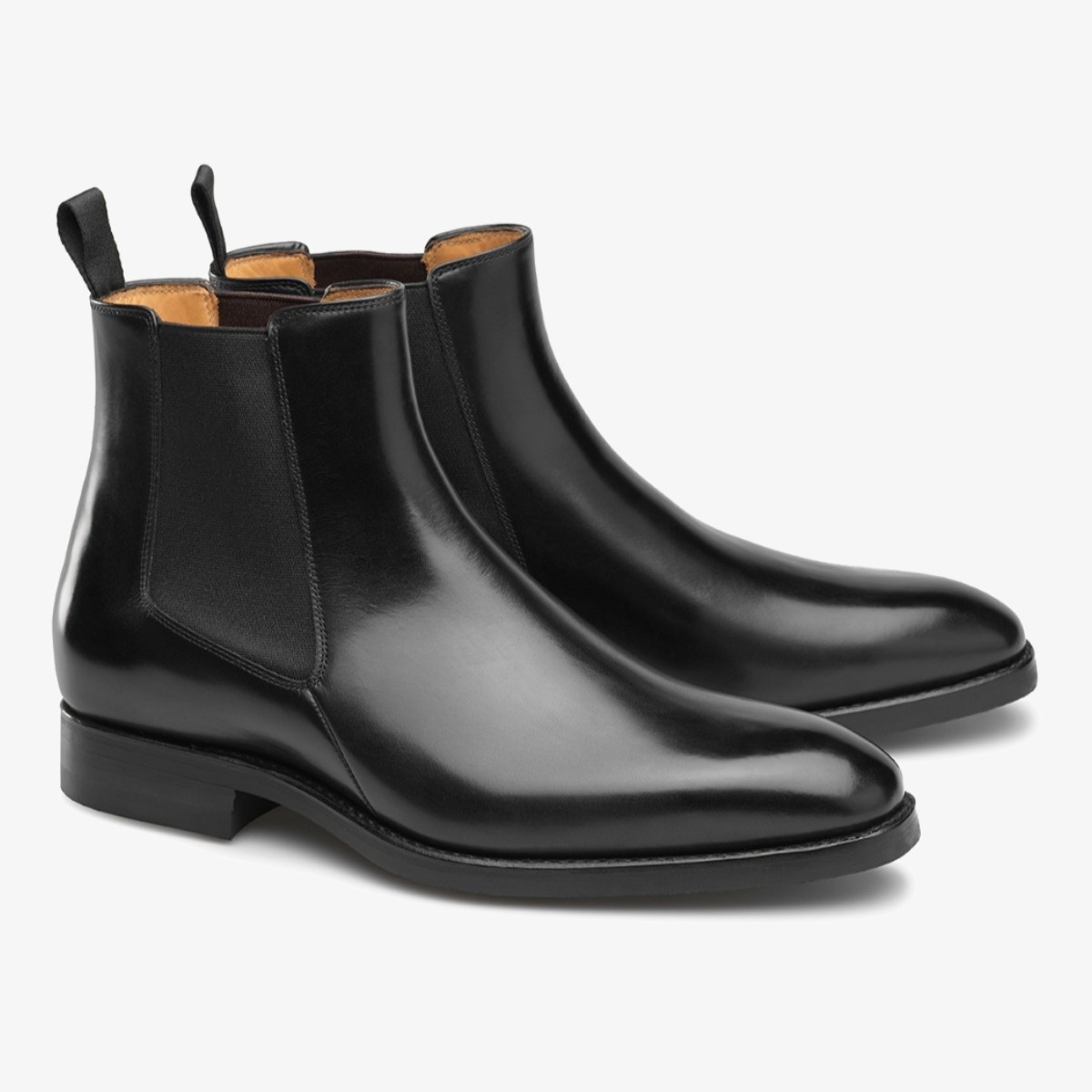 Black Chelsea boots offer a versatile and refined addition to your wardrobe and will look great with various outfits. Whether you're wearing a sharp suit to work or aiming for a smart casual look, these boots present an elegant touch to your overall appearance. The sleek black hue adds a sense of sophistication that pairs nicely with tailored trousers or well-fitted jeans, showcasing a style that's both contemporary and timeless.
Additionally, opting for a pair with a chunkier sole introduces a more laid-back vibe, perfectly aligning with casual attire. Pair them with your favorite pair of jeans or even chinos, and you've got yourself a stylish, relaxed outfit. The chunkier sole not only enhances the boots' appearance but also offers comfort and durability, making them ideal for everyday wear.
3. Brogue boots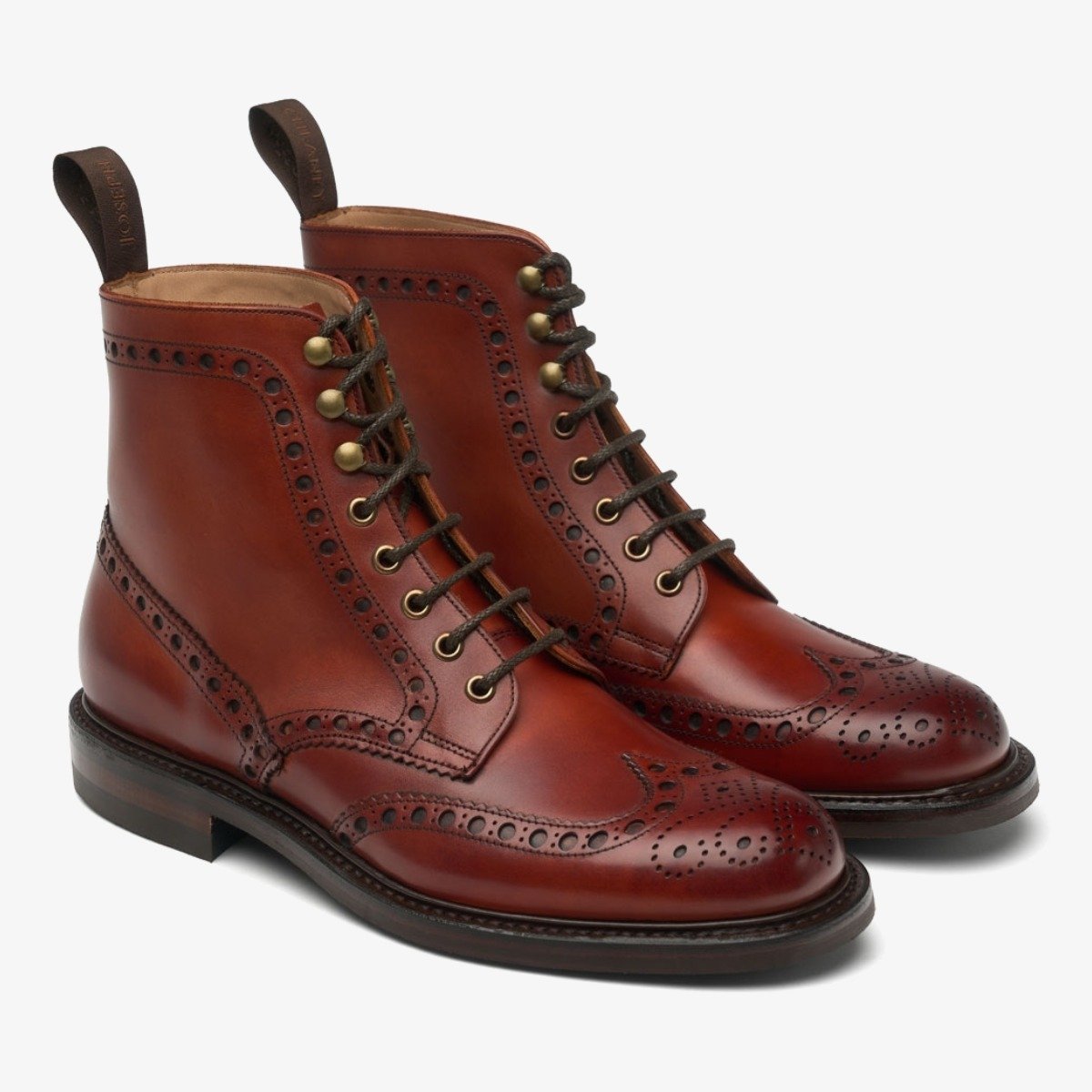 Brogue boots, with their classic charm, are an excellent choice for those who appreciate a timeless, countryside aesthetic. These boots capture the essence of traditional craftsmanship and design, making them a versatile addition to any wardrobe.
When it comes to styling brogue boots, simplicity is the key. Pairing them with jeans or opting for thick flannel or tweed trousers is a sure way to showcase their rustic appeal. The rugged detailing of brogue boots harmonizes perfectly with the casual elegance of denim or the warmth of tweed.
One iconic combination that never goes out of style is the pairing of tan brogue boots with navy jeans. This classic ensemble not only emphasizes the timeless nature of these boots but also offers a balanced contrast that's both visually pleasing and functional.
4. Suede boots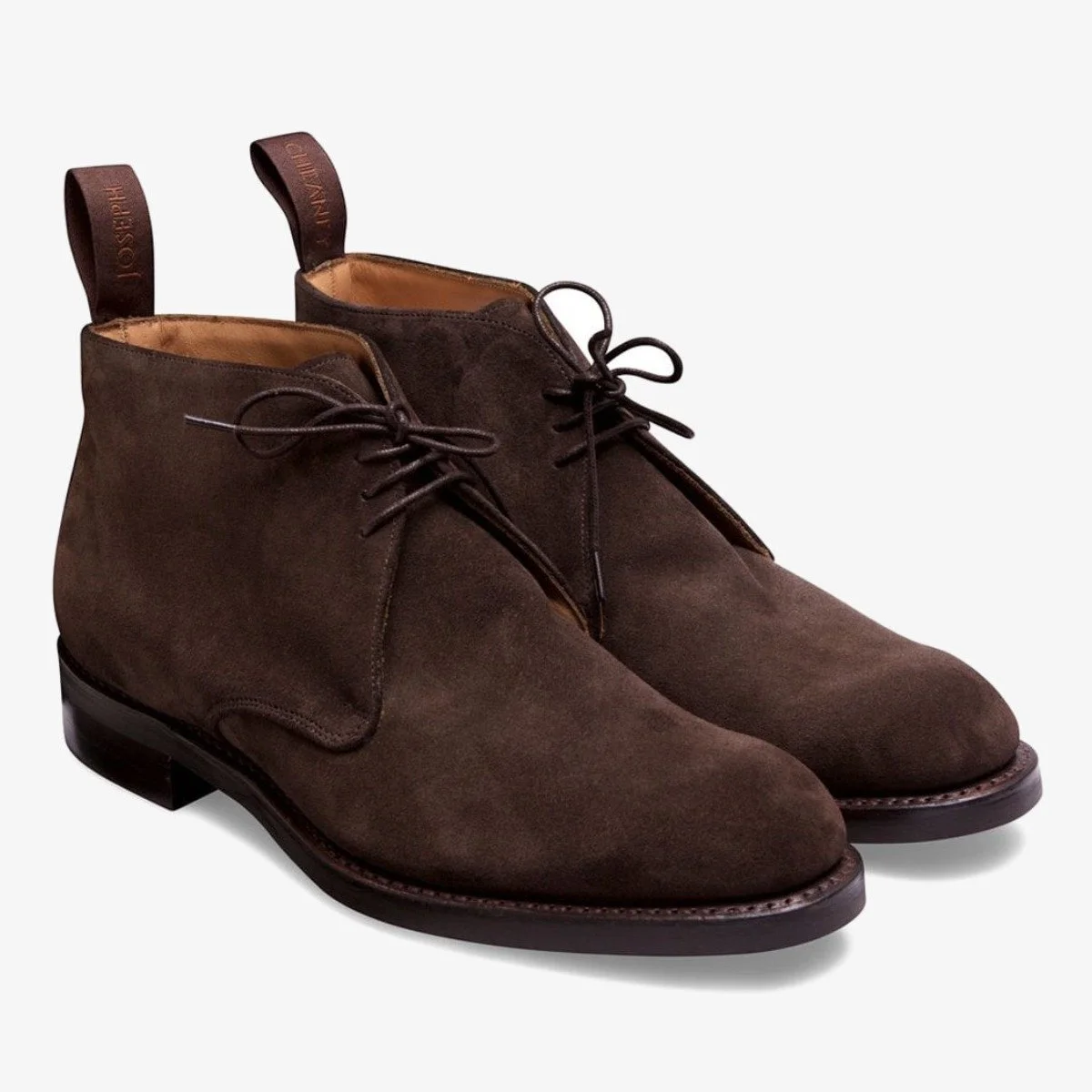 Suede boots are a smart choice for your footwear collection, particularly during dry weather. Optimal for days without rain or snow, they retain their quality and appearance when not exposed to dirt and moisture. When it comes to styling, suede boots pair exceptionally well with flannel or tweed suits and trousers, presenting a classic ensemble. The texture of suede complements these fabrics, adding a dimension of style to your overall look.
Among the diverse range of colors available, brown stands out as a versatile and timeless choice. Brown suede boots enhance your attire, blending with grey and blue trousers. The brown tones bring a natural charm to your outfit, making it a perfect match for various occasions. Whether it's a casual outing or a smart casual event, brown suede boots are your go-to option for a stylish and comfortable choice of footwear.
5. Rugged lace-up boots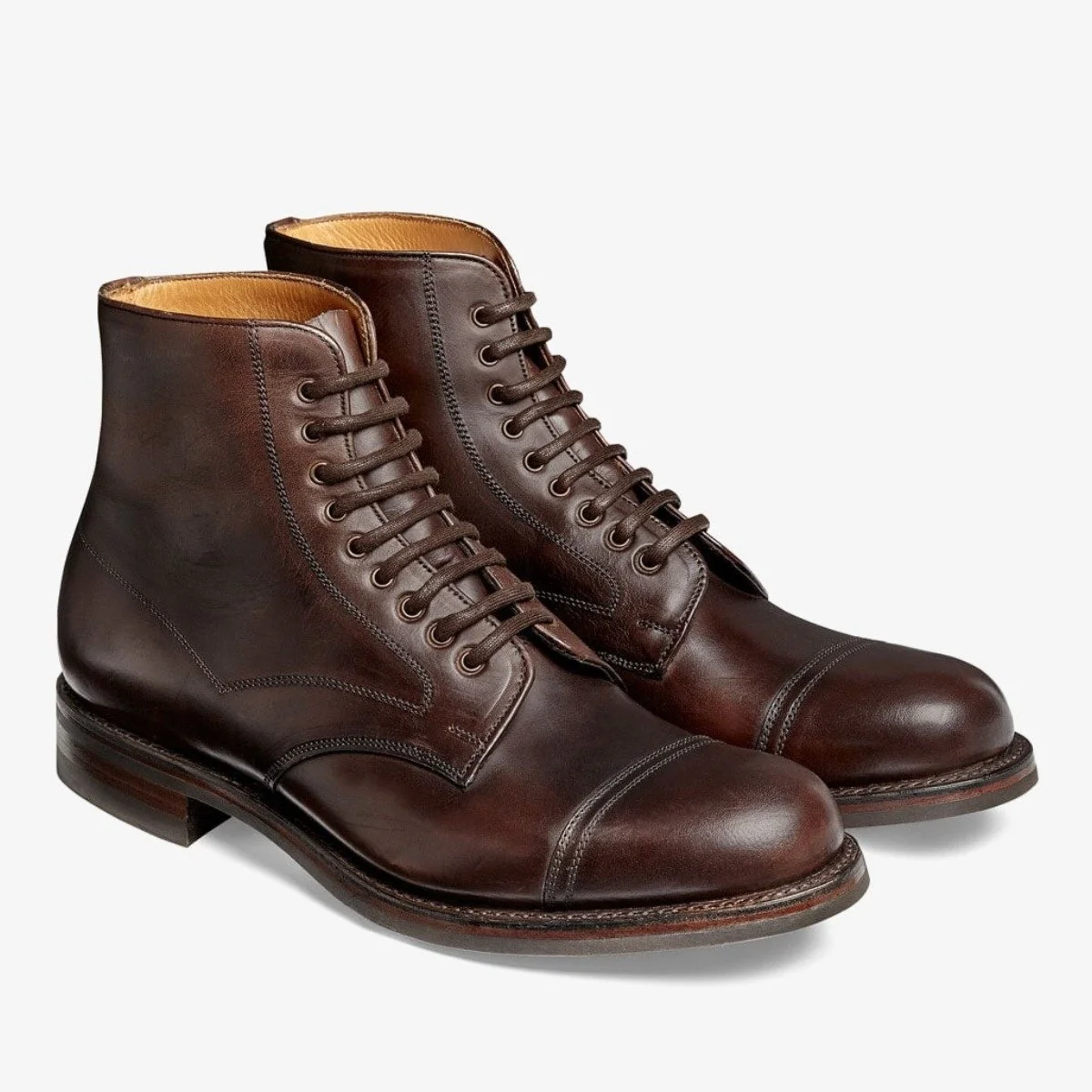 When it comes to rugged boots, prioritize a solid and high-quality construction featuring thick rubber soles. This fundamental attribute ensures durability and resilience, making these boots a reliable choice for a variety of outdoor adventures. Whether you're tackling a challenging hike, exploring nature trails, or simply navigating through rough terrain, rugged boots will stand the test of time and provide the necessary support and protection.
Rugged boots complement a range of casual outfits, particularly when paired with classic or distressed jeans. The combination conveys a rugged, adventurous spirit, embracing the authentic aesthetic of outdoor exploration. Durable construction and adaptable style makes rugged boots not only a practical choice for rugged terrains but also a fashionable statement for those who appreciate both form and function in their footwear.
So, step into autumn and winter with confidence, knowing that your footwear not only complements your outfit but also resonates with your unique persona. Let your boots carry you through this season, both in style and in the wild.