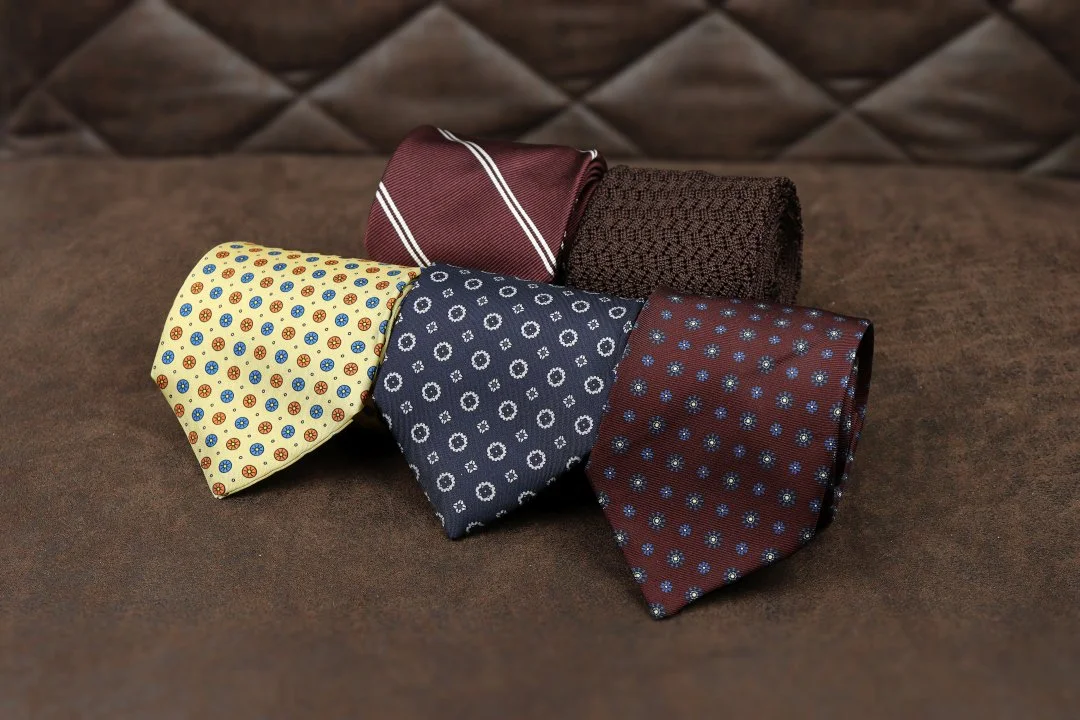 Although fashion trends come and go, certain classic pieces will always remain essential in every wardrobe. One such piece is the tie, a versatile accessory that instantly elevates any outfit. While ties may not be as popular as they once were, having a few in your closet for special occasions that call for a more formal look is important. So, here are the five essential ties that every man should own.
1. Brown knit tie
A brown knit tie is a versatile addition to any wardrobe, adding a touch of casual charm to any outfit. Its textured knit fabric gives it a laid-back feel, making it perfect for more relaxed occasions. The brown color pairs well with blue and grey tones, making it a great option for both suits and blazers. Additionally, because it's plain-colored, it can be easily matched with any suit or shirt pattern, making it a must-have item for any style-savvy gentleman.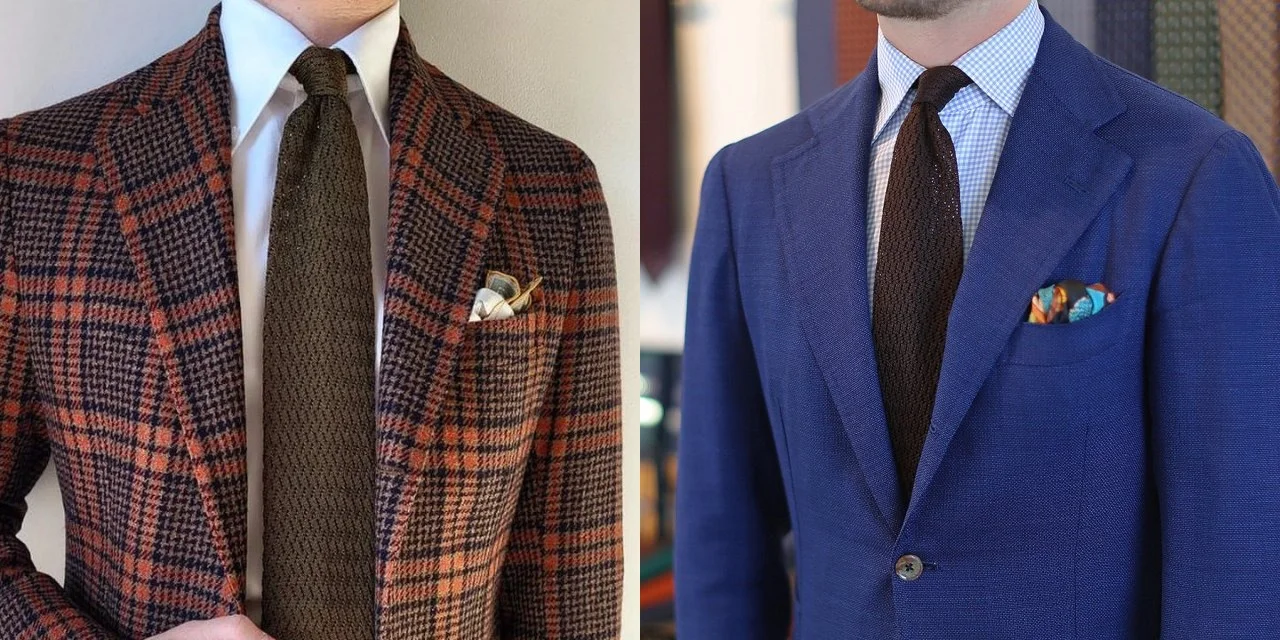 2. Dark blue tie with a pattern
Dark blue with a geometric pattern tie is one of the most versatile ties that can be worn with almost any suit color. The geometric pattern adds visual interest to the outfit while the dark blue hue remains sophisticated and timeless. This tie looks especially good with grey and brown suits or blazers, as the color combination creates a classic and elegant look. Additionally, the dark blue tie pairs well with both solid and patterned shirts, making it an excellent addition to your wardrobe.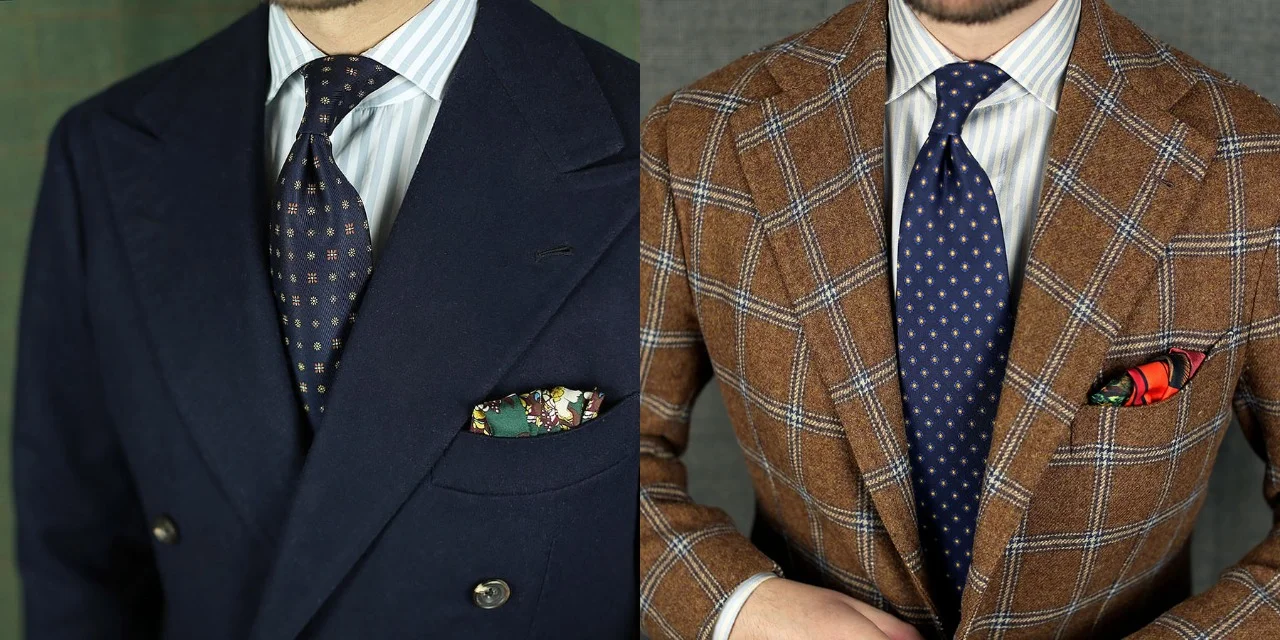 3. Burgundy striped tie
A striped tie in a rich burgundy shade is a timeless classic that adds an element of sophistication to any formal outfit. The burgundy color is perfect for business meetings and other formal occasions and looks great with navy and charcoal suits. The stripes on the tie add visual interest and can be paired with plain-colored suits for a more traditional and formal look. For those who want to make a statement, pairing the burgundy striped tie with a striped or checked suit can create a bold and confident style.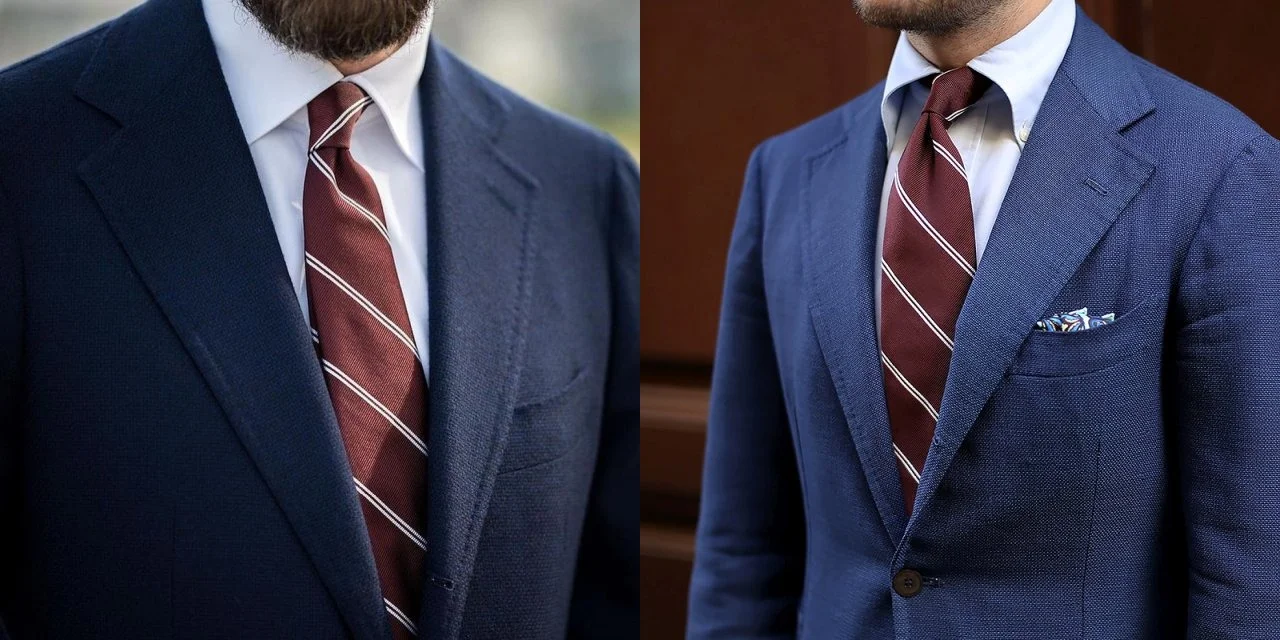 4. Burgundy tie with a pattern
The burgundy tie with a geometric pattern is a great addition to any wardrobe, as it can add a touch of sophistication and visual interest to a suit. It pairs particularly well with blue suits, but can also be worn with other suit colors for a stylish and polished look. The subtle geometric pattern adds a bit of texture without being too bold or distracting, making it a versatile choice for both formal and semi-formal occasions.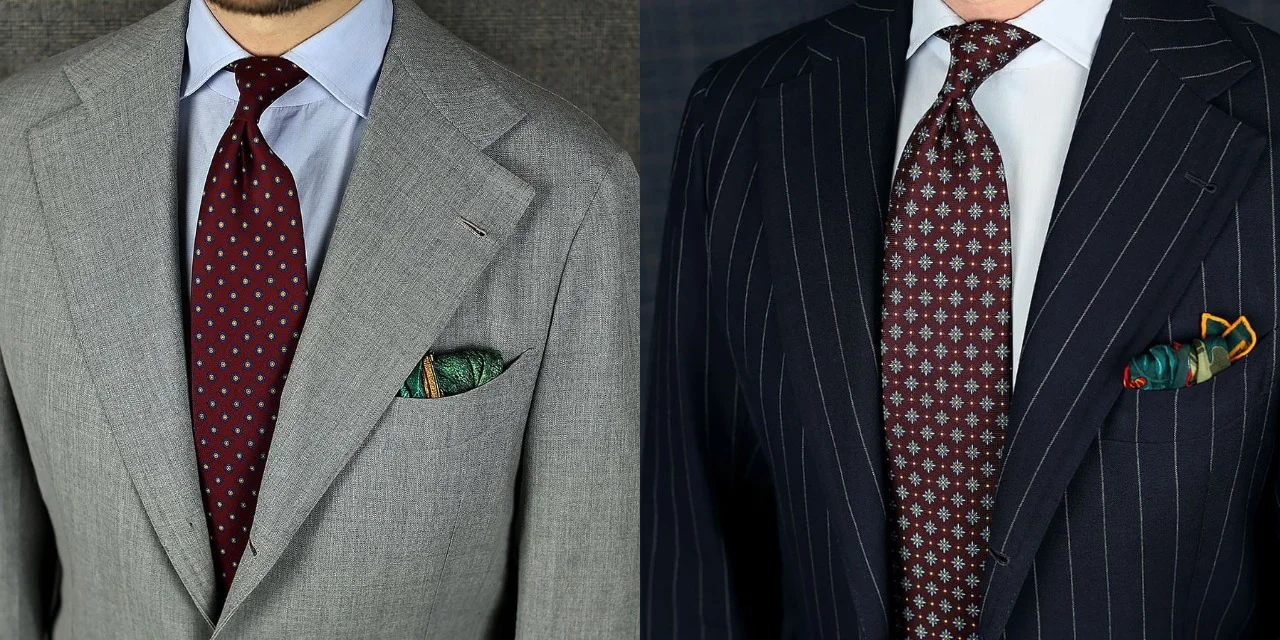 5. Bright-colored tie with a pattern
A bright-colored tie with a pattern is the perfect way to add a touch of personality to your outfit for smart casual occasions. A yellow tie with a pattern, for example, can liven up a blue suit or a combination of a denim shirt and a dark blue blazer. This type of tie is a great way to express your individual style and make a statement without going over the top. Just make sure to balance it with neutral or complementary colors in the rest of your outfit.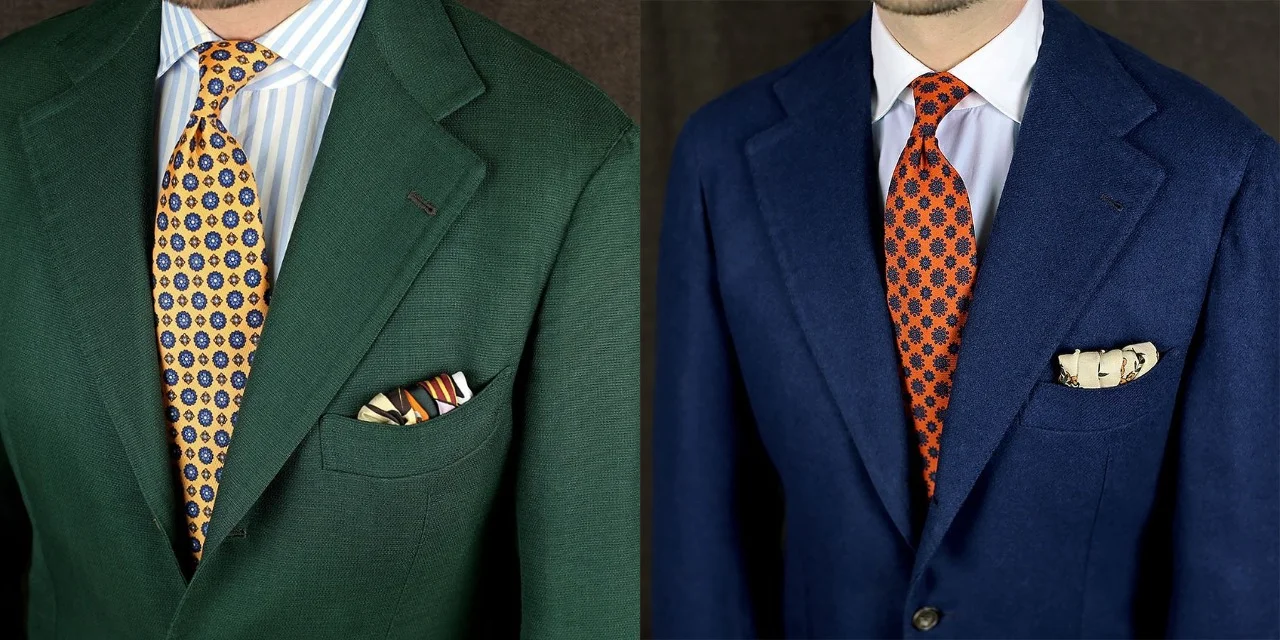 These five essential ties should cover all of your formal and semi-formal needs. Don't forget to invest in high-quality ties as they will last you for years to come and never go out of style.