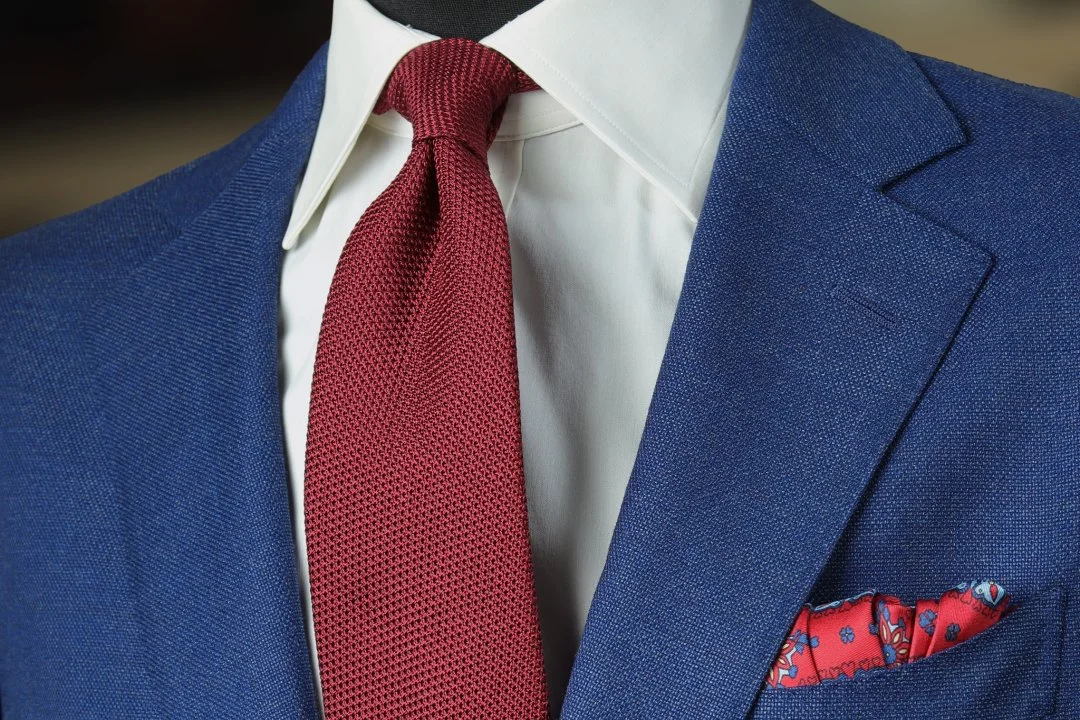 Let's delve into some colorful ways to mix and match shirts, ties, and blue suits. From the striking boldness of a red tie to the unexpected charm of a green one, we'll uncover five vibrant and truly unique combinations. So, without any delay, let's jump right in and gear up to make a lasting impression with our sharp and standout combos.
Red tie, white shirt, and blue suit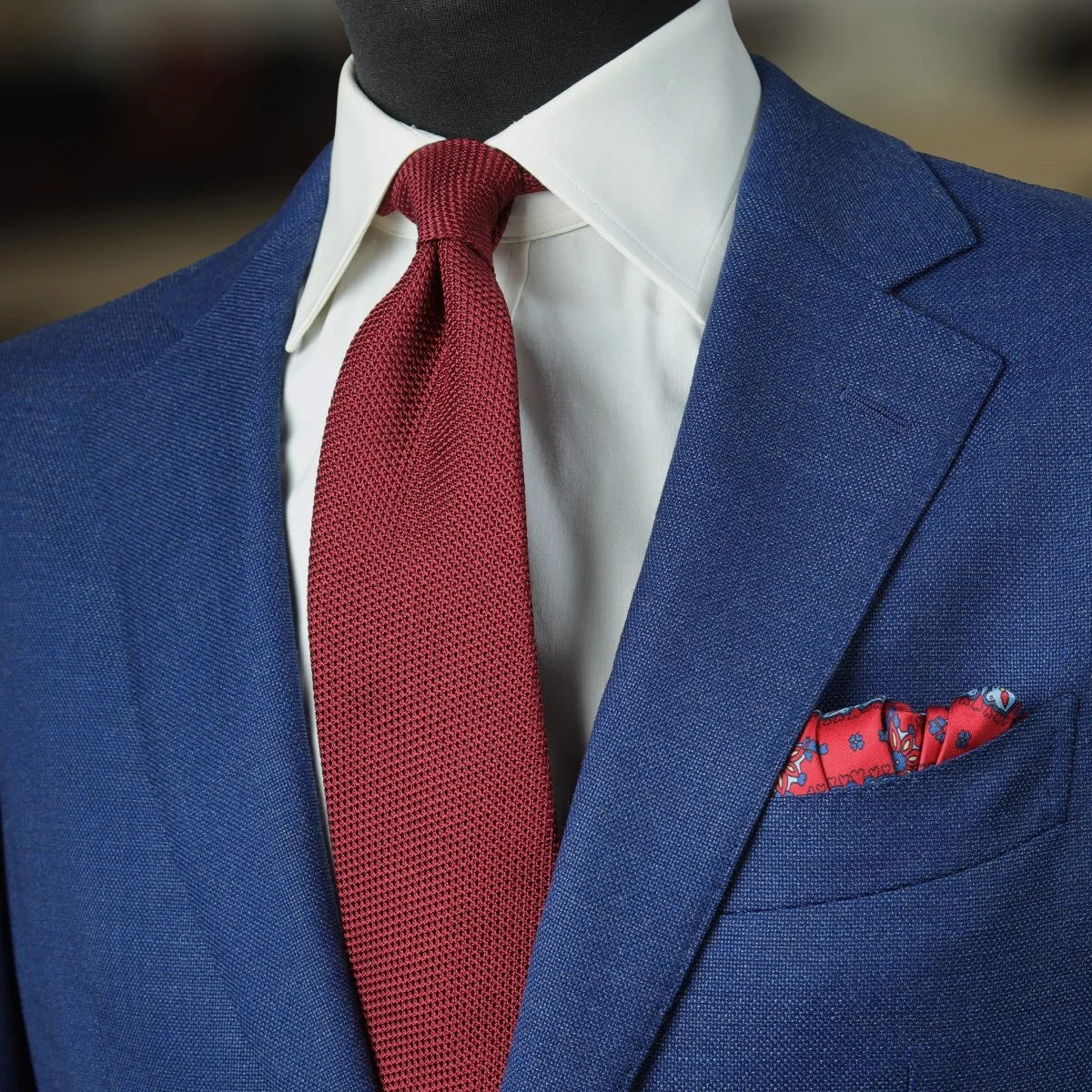 While the red tie may evoke thoughts of a certain political figure, it also carries authority, strength, and power connotations. This bold and vibrant tie, found on our list, makes a statement that commands attention and undoubtedly adds a touch of stylish flair – especially when tied with precision and kept at an optimal length.
Green tie, white shirt, and blue suit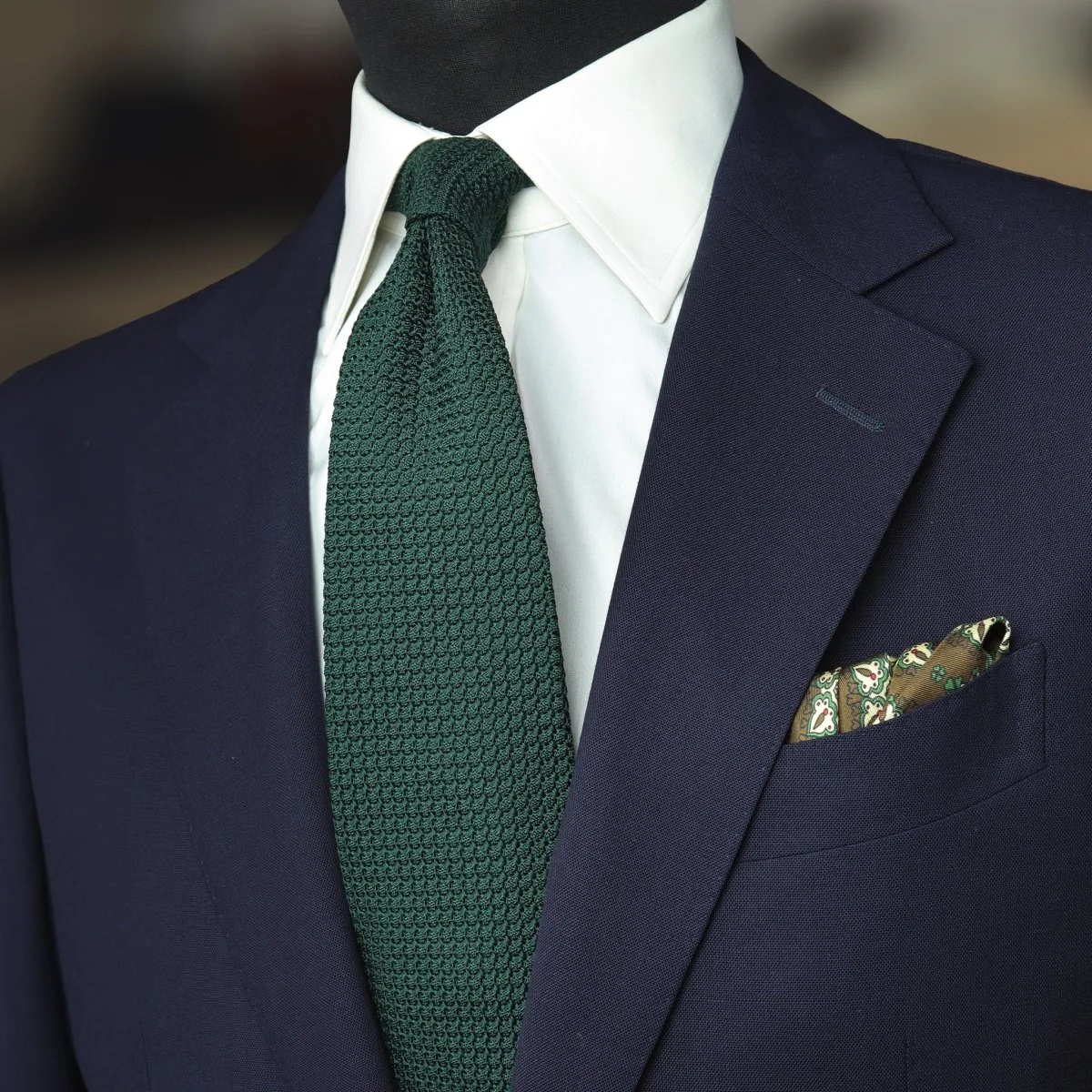 A green tie paired with blue may not be the standard choice, but it brings an unexpected elegance to the table. If you're steering away from the usual brown, burgundy, or blue selections, green emerges as a distinctive option. Amplify its effect by matching it with a crisp white shirt, establishing a striking contrast against the blue suit.
Yellow tie, blue striped shirt, and blue suit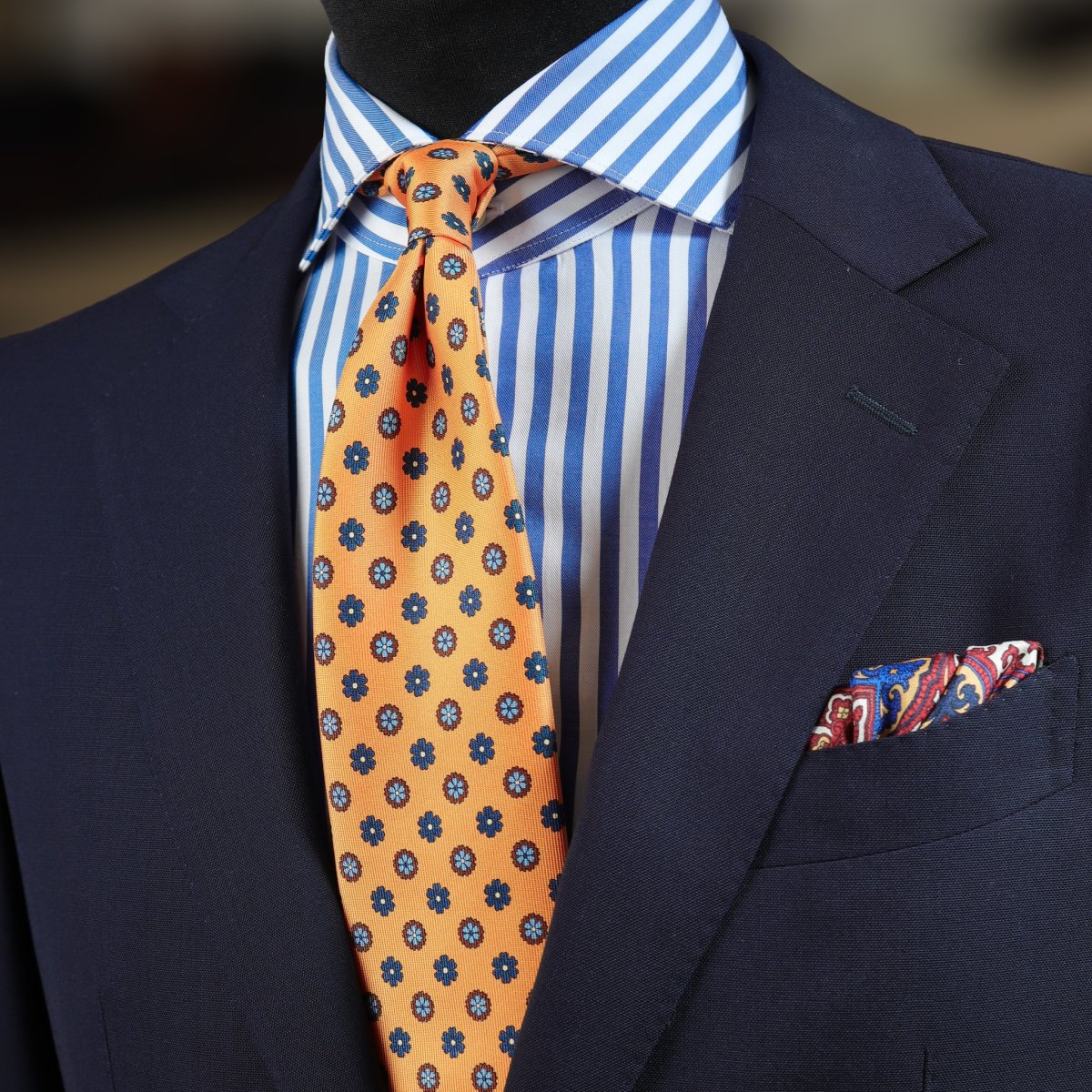 Unlike the solid colors before, this outfit plays with patterns for a lively look. The shirt has stripes, and the yellow tie features an elegant floral pattern. The mix creates a burst of colors and interesting designs, making sure it's far from dull. It's a lively combo that's bold yet tasteful, leaving a memorable impression.
Burgundy striped tie, blue striped shirt, and blue suit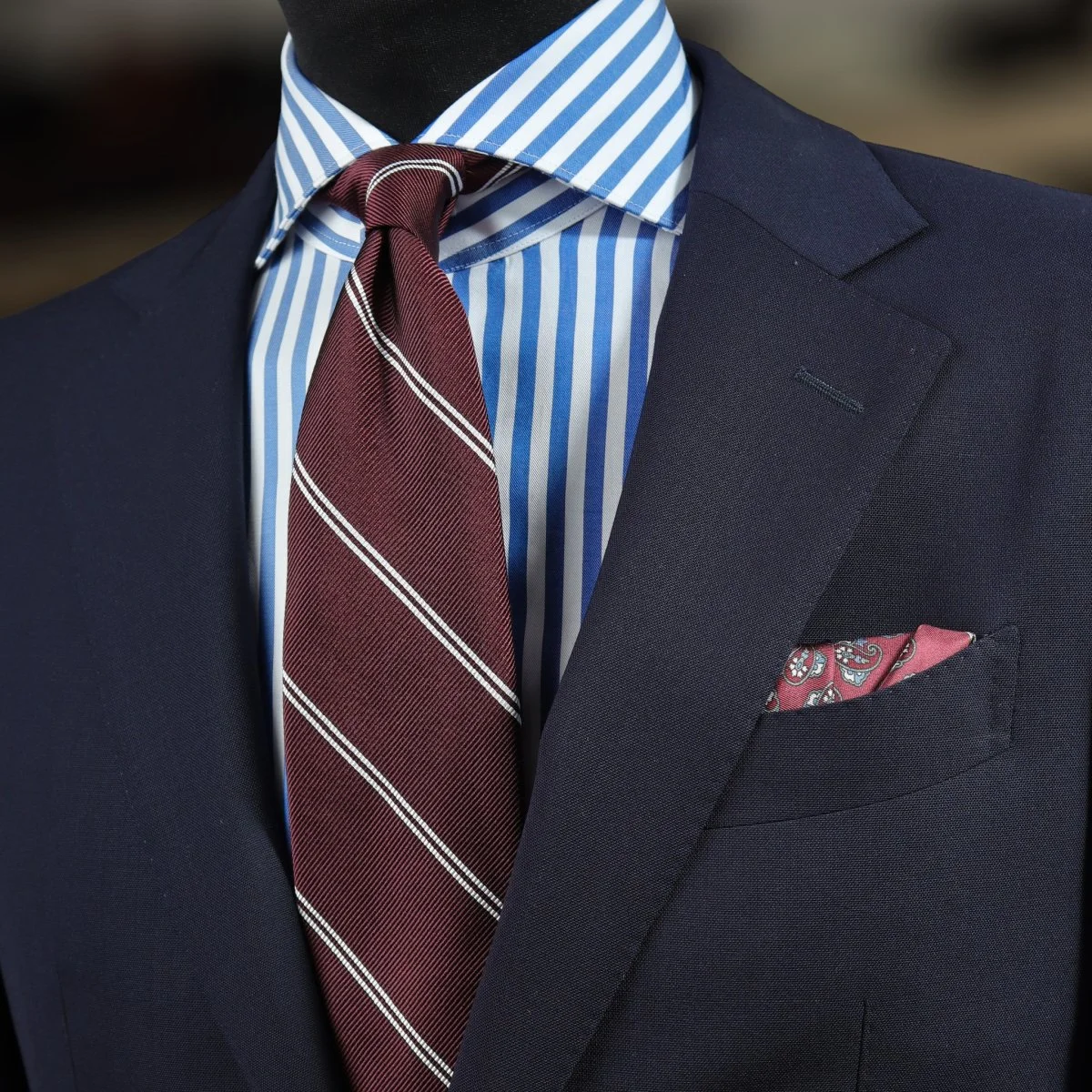 Here's another fantastic combination to showcase your style expertise: pair a blue suit with a striped shirt and a red striped tie. Opting for varying sizes of the same pattern allows you to craft a visually appealing ensemble. This way, even if both the shirt and tie share a similar pattern, they won't clash but rather enhance each other, creating a harmonious and stylish look.
Orange tie, light blue shirt, and blue suit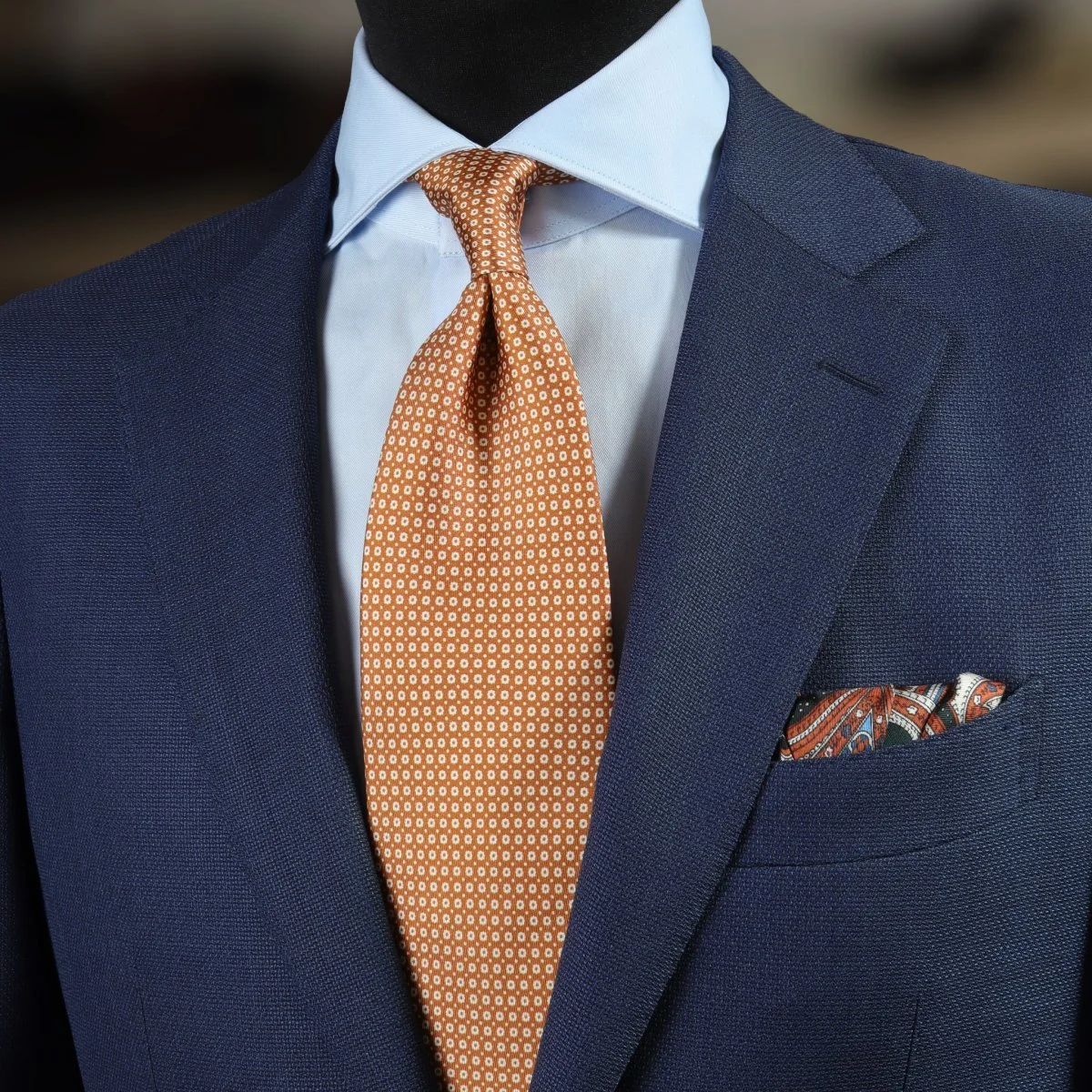 And last, but certainly not least, behold a stylish trio: a blue suit, a light blue shirt, and an orange tie with a subtle micro-pattern. This sophisticated ensemble strikes the perfect balance, presenting a solid and polished appearance suitable for a business meeting while maintaining a vibrant touch for a smart casual outing.