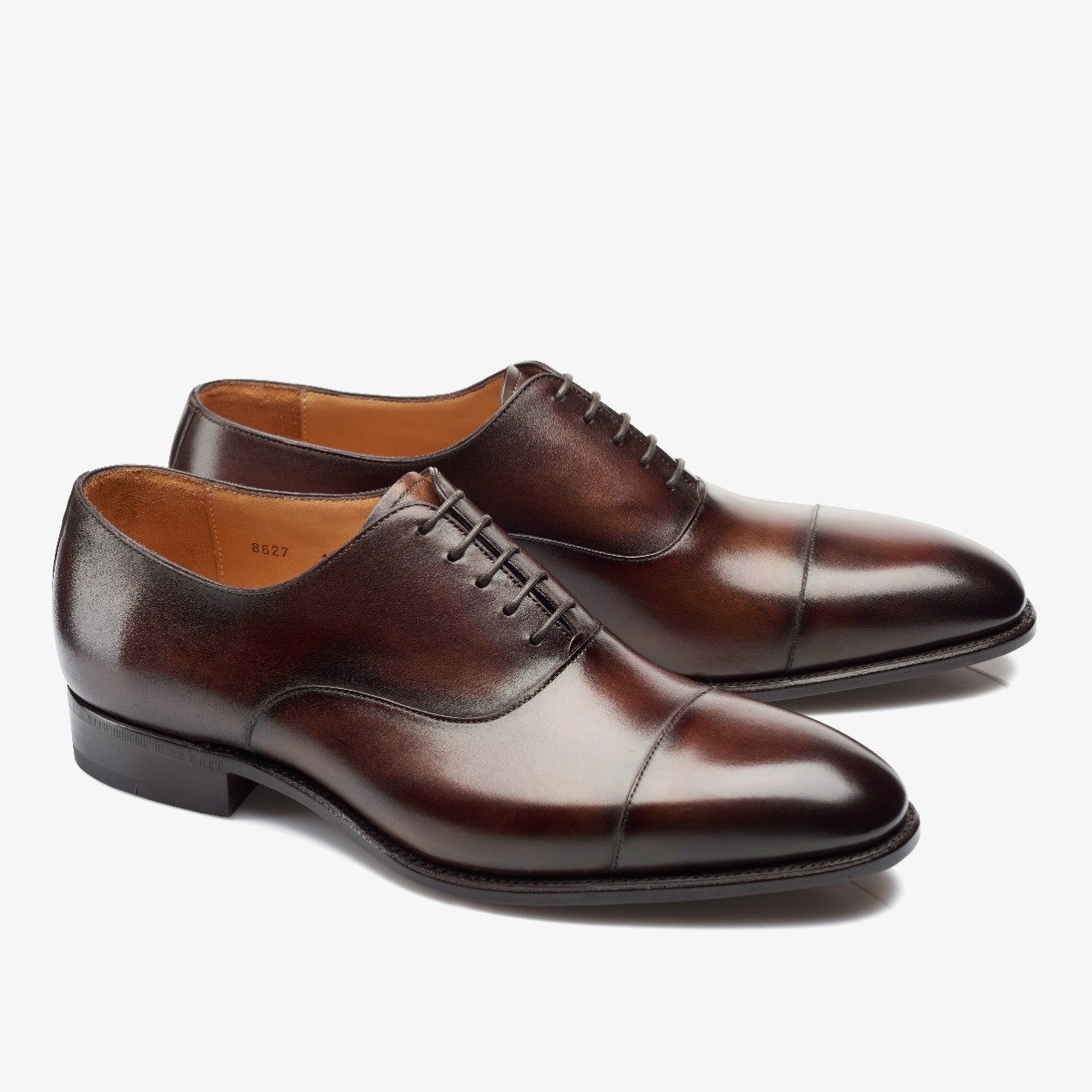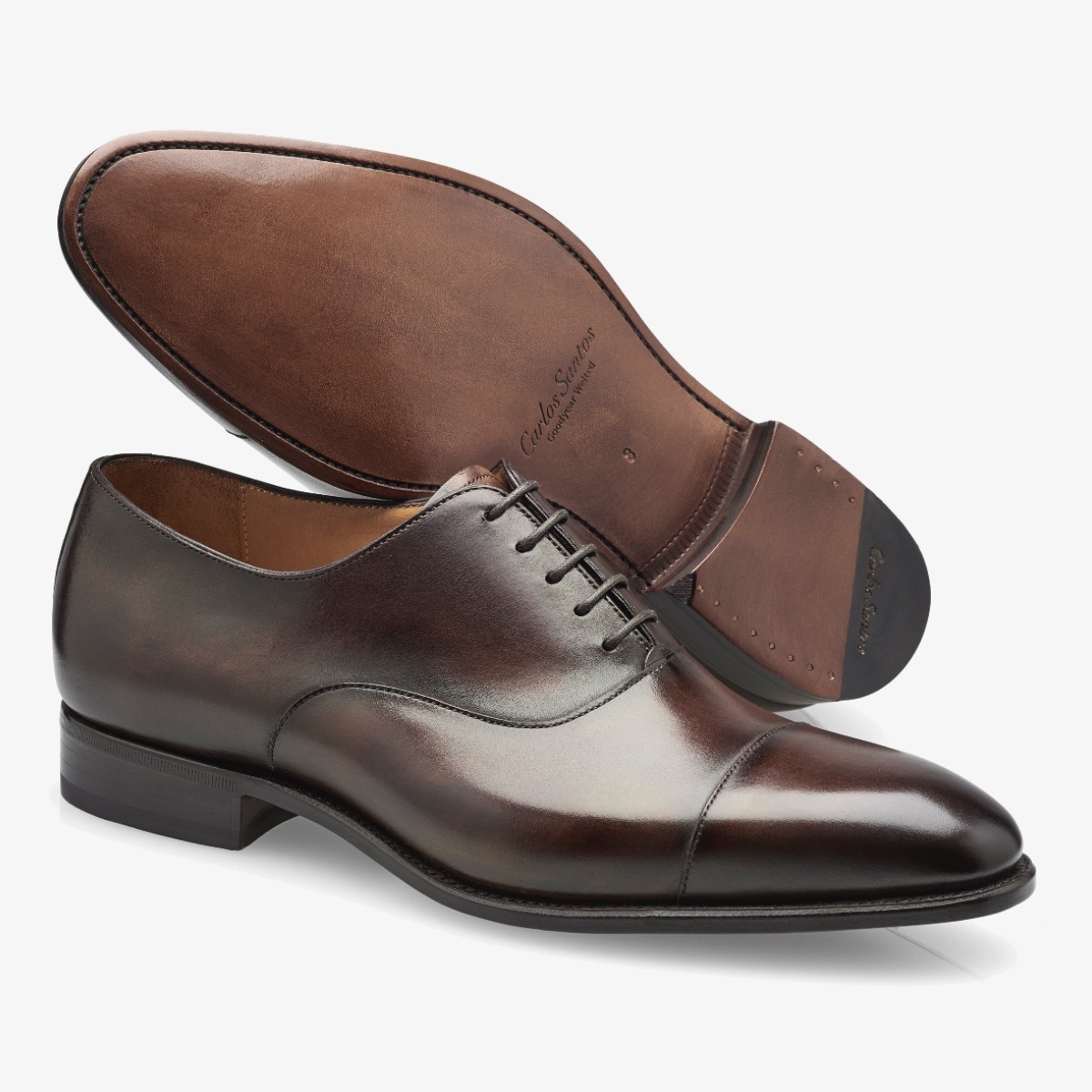 Carlos Santos

8627 Harold Coimbra Toe Cap Oxford Shoes

€339.00

8627 Harold dark brown – coimbra – toe cap oxford shoes by Carlos Santos. Hand-made in Portugal using Goodyear-welted construction and high-quality calf leather. Harold has leather soles and is made using F (medium) fit Z401 last.
Color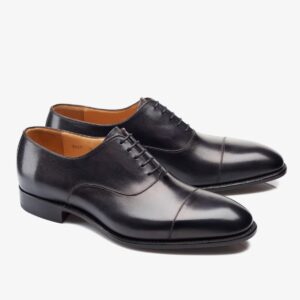 Noir Shadow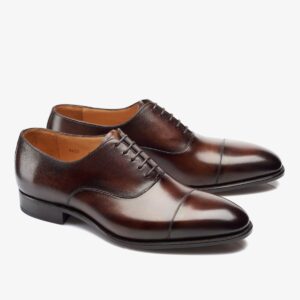 Coimbra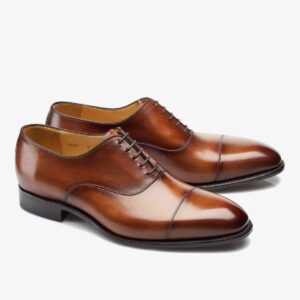 Braga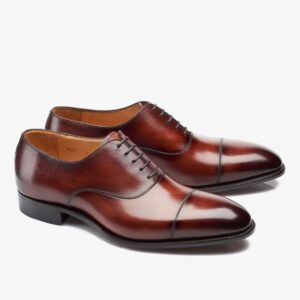 Wine shadow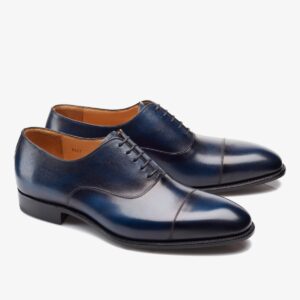 Norte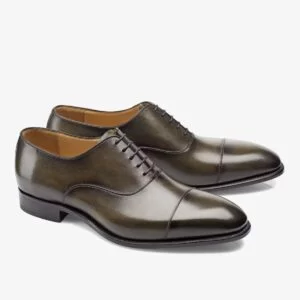 Bosco
Details
Brand

Carlos Santos

SKU

CS-8627-CO

Price

€

339.00

Color

Coimbra

Style

Oxford shoes

Design

Toe cap

Last

Carlos Santos Z401

Construction

Goodyear

Fitting

F (medium)

Material

Calf leather

Sole

Leather

Origin

Portugal
Brand
With more than 70 years of history marked by innovation and superior technique,
Carlos Santos
creates and develops high-quality welted shoes for men. Based in Portugal, Carlos Santos is still a family-owned business where its members share the same values - passion for shoes, dedication to work and desire to create something unique.
Delivery & Returns
Free shipping for orders over €350.
All orders are shipped worldwide via various carriers. Please see the shipping methods, shipping costs and delivery times for your destination here.
If you are not satisfied with your items, you may return them within 28 days of delivery. You can read more about returns here.